Lo Nuevo
[hide]
Fotos Del Día
[hide]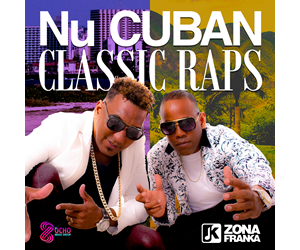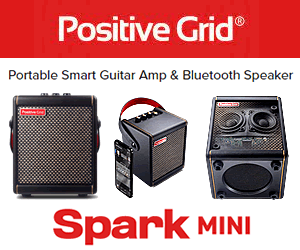 Interview - Tirso Duarte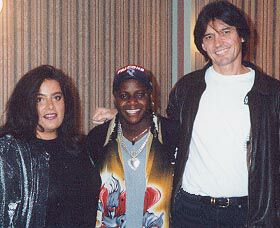 Bárbara Valladares, Tirso Duarte, Kevin Moore

TIMBA.COM: How old were you when you first started study music?
TIRSO DUARTE: I started studying piano at the age of 8 at the school of Manuel Saumell in Vedado, La Habana. Later I began to learn other instruments as well.
TIMBA.COM: Tell us about your studies at the Cuban music schools. Was the training mostly classical? How did you go about learning salsa and timba?
TIRSO DUARTE: During my 12 years of music school, I studied mostly classical music: Mozart, Beethoven, Haydn and others of that era. I graduated two years ago at the age of 20. But around the house, my family and especially my grandfather listened to Cuban music. I heard Beny Moré and Pacho Alonso every day, whether I wanted to or not! By the age of 14 I really started waking up to the idea of playing salsa and I started to figure out and practice the tumbaos of salsa.
TIMBA.COM: Who were your favorite pianists when you were growing up?
TIRSO DUARTE: Chucho Valdés, because I had the opportunity to meet him. My piano teacher, Isabel Gómez, introduced me to him, and then we began to study at his house. I became a Chucho Valdés fanatic. I loved the way he played and improvised. I began to study his pieces, including some of the ones that he didn't perform.
In salsa and timba, my favorites were Tony Pérez, Peruchín, Pupy Pedroso, and, going way back, Rubén González and Lili Martínez.
TIMBA.COM: What were the first few piano montunos you ever learned?
TIRSO DUARTE: The first I learned were from records by Beny Moré and Chappottín. They were simple but very flavorful and inspired me.
TIMBA.COM: Who are your favorite classical composers?
TIRSO DUARTE: Mozart, because I had to study his pieces very thorougly before I could interpret them. Also Beethoven. The composers of that era wrote beautiful melodies and harmonies that were way ahead of their time...harmonies that are actually played a lot in Cuban music today.
TIMBA.COM: How did the band "Los Chicos de la Salsa" get started? Can you tell us more about that group?
TIRSO DUARTE: First, I want to ask you! How did you know about that?
TIMBA.COM: We know everything! Seriously though, we learned about Los Chicos in our interview with David Calzado.
TIRSO DUARTE: Well, we were all in a school called Amadeo Roldán. It's a lot like the ENA [in Playa], but it's located in Centro Habana. One of the teachers had an idea to organize a group and told me I would be the pianist and director. I was in 10th grade and all the others were older. I said, "me? the director? No, no, no...I'm only 15 and these guys won't respect me." But anyway, I did become the director and that's where I wrote my first compositions and arrangements. We all learned a lot from each other there, and after analzying what we were doing, we realized we were on the right track. We stayed together for a long time and people liked our music although we were very young. When the band separated, the players went to various bands. The members of Los Chicos who are now in La Charanga are Randolph (bass), Yulién (timbales), Aned (lead vocals) and myself. Jorge Galana is now the drummer of NG La Banda. The other pianist, Roberto Carlos ("Cucurucho"), played with Charanga Forever and Issac Delgado and now plays with Paulito F.G. [Kevin: as of 2013 Cucurucho now plays with Los Van Van, of course.] The trombonist, William, went to Dan Den. Los Chicos stayed together for about 3 years. We used to open for other acts at the Café Cantante, and David Calzado first saw us when we opened for the first Charanga Habanera. I'm sure it never crossed his mind that one day we would BE Charanga Habanera!
TIMBA.COM: One thing that makes your piano playing so original is your integration of classical music influences. Can you remember the first time you experimented with this idea? What was the first classical piece that you tried to adapt for a montuno?
TIRSO DUARTE: (hums the tune, by J.S. Bach, but doesn't recall the name). I learned it in school, and I used to try combining classical pieces with salsa just to see how it would sound. This would get me in trouble with the teachers because they thought I was playing around with the works of Bach, and this was not allowed in a school of classical music!
TIMBA.COM: When you write a song, such as Charanguero mayor, how do start? Do you write the lyrics of the music first?
TIRSO DUARTE: I see myself as a strange person when it comes to composing. For example, in the case of Charanguero mayor, the lyrics came to me in a dream. I woke up and wrote it down and later added the melody, rhythms and harmonies. In other cases, all I need is a topic to get going. David will tell me he needs a song about friends, or about the beautiful streets of Miami, and the next day I'll have a song for him.
[KEVIN MOORE: A couple weeks after this interview was conducted I had a chance to do several MIDI sessions with Tirso and Yulién and was astounded at their ability to instantly compose coros and mambos based on fragments of my horrible attempts at the Spanish language. This reached a fever pitch one day as I was driving them to soundcheck as they improvised an incredible and hilarious series of coros, guias and mambos. The more I get a chance to hang out with various timba musicians, the more I realize that their best creative work is done in casual groups, whether rehearsing or just hanging out...they start feeding off of each other and the musical ideas start flowing.]
TIMBA.COM: Can you describe the process Charanga Habanera goes through to make a complete arrangement of a new song? How much is written out? How many rehearsals does it usually take to get a new song ready to perform?
TIRSO DUARTE: We start with the melody...written or taped...then I work on the harmonies and the melody and David works on the horn arrangement and the keys. David's horn concept is to write lines that go well with the vocals without interfering. Our style is salsa and timba, but it also has a rock flavor. I like rock.
TIMBA.COM: How many rehearsals does it usually take before you perform a new tune?
TIRSO DUARTE: We're lucky because we've chosen the best musicians from other bands. In addition to the members from Los Chicos, we have the 1st trumpet from Rojitas and part of the rhythm section from Pachito Alonzo. With all this talent we can learn a new tune in a day or two. What takes the longest is the singers because we have to come up with all the coros and guias. The last new song we learned was La Charanga que manda, which contains a quote from the American rock tune We Will Rock You. David wanted us to present it at Casa de la Música on a Saturday and we started rehearsing it Thursday. I had to learn all the lyrics and guias in two days, which wasn't easy!
TIMBA.COM: Can you describe a typical day of rehearsal?
TIRSO DUARTE: Rehearsing makes me extremely happy because it's like a concert. We go to rehearse, but we play as if we were playing a concert because at any given time there can be up to 200 people at a rehearsal. Because it's difficult to find places to rehearse in Cuba, we rehearse in a neighborhood called "El Fanguito" [literally: "The Swamp"]. We rehearse in a backyard. David wants to find a new place because it's getting to be too much, but we like it a lot because the people are dancing and it gives us a chance to see what works and what doesn't with the public. If people stop and look and don't dance then we know something is missing in the tune. The yard belongs to a particular house and we usually rehearse from about 3:00 in the afternoon to about 7:00 or 8:00.
TIMBA.COM: Other than your own group, who are your favorite timba bands?
TIRSO DUARTE: My heart is with Van Van. I'm a Charanguero with the soul of Van Van...they're my favorite, and Mayito is my favorite singer.
TIMBA.COM: What do you think of the United States so far?
TIRSO DUARTE: We have traveled to many countries, but this is the first time I've ever been to the U.S. I thought everyone would be speaking English, but it's not like that. There are a lot of Cubans and other Latinos who speak Spanish, especially at the concerts. This is very important for us because it's always harder in a foreign country, but the audience reception has gone well, especially considering that we are in a situation where our record is not being widely distributed. We also had a good reception when we went to Japan, where I was sure there wouldn't be one person repeating a coro, but I was shocked that the Japanese could sing the coros and dance!
TIMBA.COM: What about San Francisco?
TIRSO DUARTE: This is very beautiful...you have to come here to see it. Of course we've seen San Francisco in movies, but it's very exciting to be here. I've never seen a bridge like that and the view of the buildings is great. We also went to New York, which is a very famous and beautiful city with a lot of famous people, but I think San Francisco has nothing to envy because it's also a very beautiful city.•
viernes, 26 abril 2013, 03:19 pm