Indice - Table of contents
New Stuff
[hide]
Photos of the Day
[hide]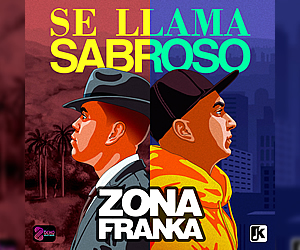 SpanishEnglishPt. 3 - Song by Song - 7. Señora
Señora
by Francisco Céspedes
[click here for full lyrics and analysis of form]
Francisco Céspedes is one of Cuba's most beloved pop songwriters. His most famous composition, "La Vida Loca", not Timba by any stretch of the imagination, has been covered by everyone from Manolín to Charanga Habanera itself. Tirso Duarte, much as he did on "El Cantinero", shows his versatility by smoothly and faithfully singing cuerpo as Céspedes had written it and then overseeing its metamorphosis into Timba with his fiery guías and complex chromatic tumbaos.
After an extended cuerpo in a very smooth, "easy listening" Bb major, the beginning of the montuno section is shocking. It plunges abruptly to Bb minor and then the piano tumbao weaves back and forth between minor and major every two measures! There's only this one hypnotic piano tumbao in the whole arrangement [audio example 56].And listen to the coro! ("señora, a veces la vi-da") Now listen in slow motion [audio example 57] On "vi" the lower harmony is on Db, the note which defines the key as being minor, and on "-da" the top voice drops down to D natural, changing the key to major for just that instant. It changes back to minor on the very next note and then back to major again before repeating the cycle. We stay in this twilight zone tumbao for the duration of the track. The rapped middle coro has several bloques and second voice harmonies to enhance the guías. [audio example 58] and in the final coro Tirso and the coro start quoting Cuban nursery rhymes and singing about a television show magician named "Jotavich". [audio example 59]
It's hard to think of another piece of music in any genre which is remotely similar to this harmonically. To fully appreciate the otherworldly montuno section and abstract beauty of the way it finally fits in with the cuerpo took me quite a few listenings, many of them in Havana Café Cantante, where the soundman plays this song literally every night before the live music starts.
Tuesday, 20 March 2018, 10:48 AM