New Stuff
[hide]
Photos of the Day
[hide]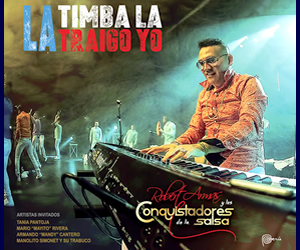 Dan Den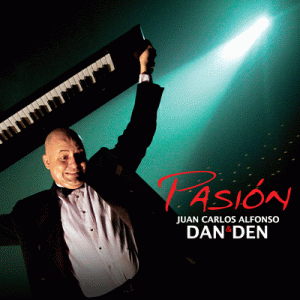 Juan Carlos Alfonso began as the pianist and musical director of Elio Revé y su Charangón in the early 80s, making four historic albums before quitting in 1988 to form his own band, Dan Den. We'll be adding a full section for this important band, but in the meantime, here's a brief history in Spanish, a great live audio cut and a link to Dan Den's personal website.
El 23 de diciembre del año 1988 Juan Carlos Alfonso funda su agrupación Dan Den, debutando en una de las fiestas tradicionales más famosas de Cuba "Las Charangas de Bejucal". Esa noche se dieron cita miles de peronas que presenciaron aquella inolvidable actuación, en el público se notaba una gran espectativa por escuchar a la nueva banda y rápidamente la grabación en vivo del concierto fue pasando de mano en mano entre la gente, de manera tal que Dan Den alcanzó una gran popularidad en toda Cuba y poco tiempo después en el exterior.
Han realizado giras por distintas partes del mundo, dando a conocer su música, donde el público apasionado de la música sabrosa espera con ansiedad a esta famosa orquesta cubana. Se venden muchos discos de Dan Den en estos paises donde es plato fuerte de los D.J en las discotecas.
En la actualidad la orquesta mantiene su popularidad, con una estable y exitosa carrera discográfica que le ha permitido a Juan Carlos Alonso y su Dan Den estar en los primeros planos de la música popular bailable.
Discografïa:
1990 sale su primer disco "Siempre hay un ojo que te ve". La primera vez que tocó el piano con la cabeza fue en el programa de la televisión cubana Mi salsa en el 1991.
1992 lanzó 2 discos el primero "Amame con tu experiencia" y "Más rollo que película".
1993 sale al mercado el disco "Viejo Lázaro" ese mismo año fue premiado en la Feria de Cali como Mejor Intrumentista.
1994 salen dos nuevos discos "Aprovechando la cobertura" y "Dale al que no te dió".
1995 la EGREM lanza el disco "Son cubano a lo Dan Den" .
1996 Su disco "Mi cuerpo" sale al mercado bajo el sello Fania.
1997 edita "Salsa en ataré".
1998 es lanzado"Mecánica guapa"
2000 la EGREM edita su disco de grandes éxitos.
2002 sale "Dale campanas" este edisco fue premio EGREM 2003 como álbum revelación del año en el cubadisco
2004 será lanzado a la venta su nuevo disco "Pasión".
Escúchalos en vivo! -- No me carezcas - PabExpo 1991
Kevin Moore - Wednesday, 23 March 2011, 03:31 AM