Archivo
Lo Nuevo
[hide]
Fotos Del Día
[hide]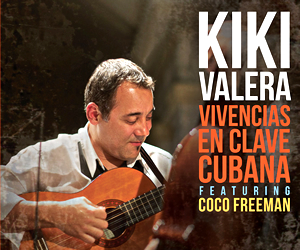 Pa' Ponerte en Talla
lunes, 14 diciembre 2009, 04:09 pm
Afro-Cuban & Latin Jazz - Upcoming Concert Dates
Sammy Figueroa and Chuchito Valdés
Sammy Figueroa has long been regarded as one of the world's great musicians. As one of the world's leading percussionists he has played on countless records, providing the rhythmical framework for hundreds of hits. Well-known for his versatility and professionalism, he is one of the few percussionists equally comfortable in a multitude of styles, from R & B to rock to pop to bebop to Latin to Brazilian to New Age. As one of New York's most sought after session players Sammy played on countless albums, jingles and film scores and appeared often with both The David Letterman Band and the Saturday Night Live Band. He has recorded and toured with Miles Davis, the Brecker Brothers (for 12 years!), Sonny Rollins, Michel Camilo (who wrote the tune 'And Sammy Walked In' in his honor), Chaka Khan, David Bowie, and Mariah Carey (in her multi-million selling MTV Unplugged). Sammy's famed sense of humor, ebullient personality, and open-heartedness is famous within the music industry and has further empowered him in his connection with musicians and audiences alike.
SALLY'S TOMATO NEW YORK DEBUT - Sammy Figueroa presents Sally's Tomato - A Tribute to the Music of Cal Tjader
Sammy Figueroa, congas - Brian Potts, vibraphone - Richard Bravo, timbales - Ray Martinez, bass Alex Hoyt, piano - Freddy Lugo, bongo
Tickets $10 - APAP badgeholders admitted free. 12 midnight -- one show only
Iridium 1650 Broadway (51st St.) New York NY 10019 - 1 212 582 2121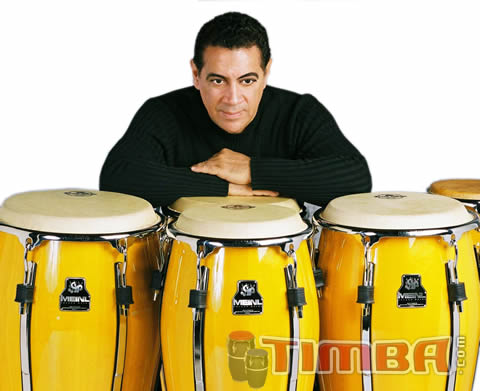 In late 2008, 'just for fun', Sammy developed a second band, Sally's Tomato, an exciting tribute to the music of Cal Tjader. With the blessings of Tjader family, this band caught on instantly. From the day of its debut at the 2008 Miami Book Fair, Sally's Tomato has been in demand for live performances, magnetizing a devoted fan base of its own with its breezy tropical, retro sound.
Chuchito Valdés, following in the footsteps of his famed father Chucho Valdés and grandfather Bebo Valdés, continues the legacy of great piano players form Cuba. Chuchito has recorded and performed piano with the world renown Cuban band, Irakere, which he led for 2 years. He has also performed at festivals, clubs and concerts throughout the world: from Cuba and the Caribbean to North America, South America, and Europe. Chuchito is recognized as a master of Cuban music including Son, Danzon, Cuban Timba and Guaguanco. He has also extensively studied classical music including harmony and composition. His original compositions and arrangements draw on classical harmonic and structural techniques. In his performances, Chuchito's music draws on many styles including Afro-Cuban Latin Jazz, Bebop, Danzon, Cha-Cha-Cha, Son Montuno and much more.
4/09 Narrows / Fall River, MA
4/17 Cape May Jazz Fest / Cape May, NJ
6/13 Rochester Jazz Fest / Rochester, NY