Archivo
Lo Nuevo
[hide]
Fotos Del Día
[hide]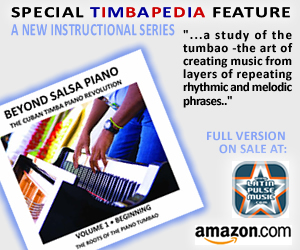 Pa' Ponerte en Talla
lunes, 13 febrero 2012, 01:23 am
Cachao's live record wins Best Tropical Album at the 54th Grammys
Bassist Israel "Cachao" López wins with "The Last Mambo"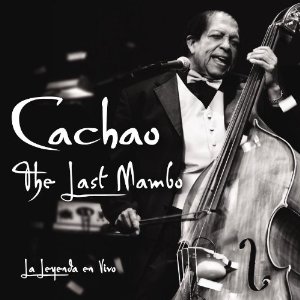 Grammy 2012 winner for Best Latin Tropical Album "The Last Mambo" is Isreal "Cachao" Lopez's live and very enjoyable collection of danzones and descargas -- a sublime celebration of classic Cuban music.

Highlights include "Descarga Candido" (feat. Candido Camero), "Jimmy En El Trombón" (feat. Jimmy Bosch), Dos Gardenias (feat. Lucrecia) and "El Cuarto De Tula" (feat. Issac Delgado).

Here's a selected list of the personnel on this great record...
Edwin Bonilla Conga (also a Grammy nominee for his own record in the same Tropical category)
Candido Camero Guest Appearance
Willy Chirino Guest Appearance
Anthony Columbie Vocals (Background)
Orestes Vilató Timbales
Alfredo de la Fé Guest Appearance
Isaac Delgado Guest Appearance
Kiwzo Fumero Trumpet
Generoso Jiménez Composer
Alvaro León Bongos
Lisette Morales Guest Appearance (singer of the Miami's Celia Cruz All-Stars)
Lucrecia Guest Appearance
Rafael "Tata" Palau Saxophone
Gerardo Peña Flute
Ignacio Piñeiro Composer