Archivo
New Stuff
[hide]
Photos of the Day
[hide]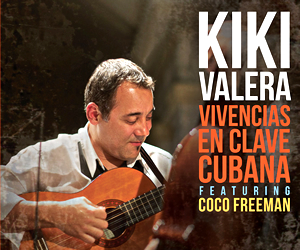 Sin Clave No Hay Na
CHUCHO VALDÉS & IRAKERE 40 DAZZLE CHICAGO
Next in Chicago: Scenes From Life: Cuba!
CHUCHO VALDÉS & IRAKERE 40 DESLUMBRAN CHICAGO
Siguiente en Chicago: Scenes From Life: Cuba!

ENGLISH: The Chucho Valdés Irakere 40 tour gave an explosive concert at Symphony Center in Chicago on November 6 before moving on to Michigan. You can read Bill Tilford's review, which includes some photos, here.
A few cities remain in the tour: See our tour listing here.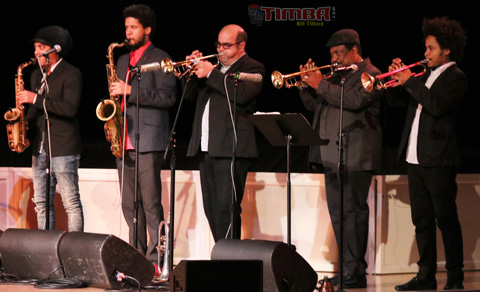 ESPAÑOL: La gira de Chucho Valdés Irakere 40 dio un concierto explosivo en el Symphony Center en Chicago el 6 de noviembre, antes de pasar a Michigan. Pueden leer la reseña por Bill Tilford, que incluye algunas fotos, aquí.
Quedan algunas ciudades en la gira: Pueden ver nuestra lista de ciudades aquí

ENGLISH: The excitement in Chicago is far from finished - on Friday, November 13, the Chicago Jazz Philharmonic will present Scenes From Life: Cuba!, part of a much longer and broader exchange between the Chicago Jazz Philharmonic and the Universidad de las Artes (ISA), one of Cuba's premier music education institutions. This concert will include invited students from ISA. Watch the video below to learn more about the history of this wonderful project, and to purchase tickets for Friday's concert, see the Auditorium Theatre website here.
ESPAÑOL: La emoción en Chicago está lejos de haber terminado - el viernes, el 13 de noviembre, el Chicago Jazz Philharmonic presentará Scenes From Life: Cuba!, parte de un intercambio mucho más largo y más amplio entre el Chicago Jazz Philharmonic y la Universidad de las Artes (ISA), una de las instituciones de educación musical más importantes en Cuba. Este concierto incluirá estudiantes invitados de ISA. Pueden mirar el vídeo a continuación para obtener más información sobre la historia de este maravilloso proyecto, y para comprar boletos para el concierto del viernes, consulten el sitio web del Auditorium Theatre aquí.