Timbera Mayor
Cubadisco 2015
Bill is currently in Havana for Cubadisco and other events and will get back to us with a full report. In the meantime, the Cubadisco 2015 awards have been given and I'll just mention those closest to our hearts at Timba.com.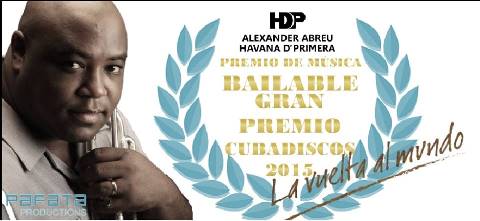 Alexander Abreu & Havana D'Primera won big, taking home the Best Dance Album award as well as Grand Prize, which they shared with Digna Guerra (choral music). These awards come as no surprise to anyone who has listened to Havana D'Primera's new CD "La vuelta al mundo". It is an exceptional album of which a review will be forthcoming from Bill after he gets back from Havana.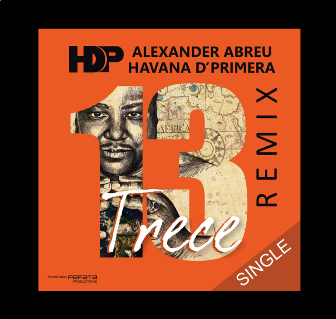 If you missed it, Havana D'Primera has just released a remix of the song "Trece", available at CDBaby. A rap section has been added to the song. In terms of lyrics "Trece" is by far the most "urban" song Havana D'Primera has done. It makes references to the "charada china" or "la bolita" throughout the song. Doce, trece, cincuenta and noventa y seis each take their meaning from this popular yet unofficial lottery. Like many of you, I was ignorant of the whole charada, so I will share here the meanings of these numbers and it will give a whole new dimension to the song.
12 - prostitute
13 - peacock (or a conceited man)
50 - police
96 - old prostitute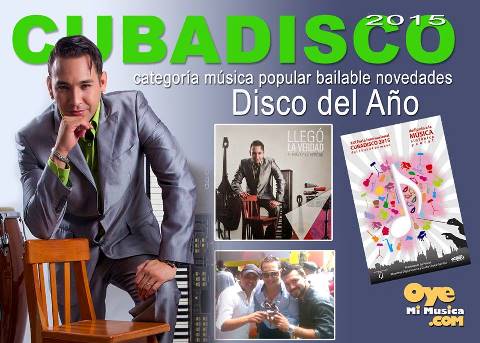 Another winner at the 2015 Cubadisco Awards was Emilio Frias "El Niño y La Verdad" who won Best Dance Album by a new group. I have to say that I am so glad Cubadisco had this category because honestly I would have found it very difficult, if not impossible to choose between "Llegó la verdad" and "La vuelta al mundo". My own review of the brilliant debut album by La Verdad will be published soon. "Llegó la verdad" was also nominated for Opera Prima (Laritza Bacallao took that category) and Best Recording, which went to Maykel Bárzaga for "Cuba now danzón".
Septeto Santiaguero took home the award for Best Traditional Son with their magnificent album "No quiero llanto - Tributo a los Compadres" featuring José Alberto "El Canario". Here is SuenaCubano's full list of winners while we await Bill's return with all the gossip from the event and what's up in Havana. Timba.com congratulates all of the 2015 Cubadisco winners!