Archivo
New Stuff
[hide]
Photos of the Day
[hide]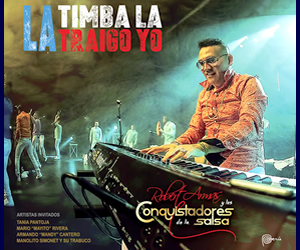 Sin Clave No Hay Na
Harold López-Nussa US Tour is Underway
Harold López-Nussa , part of the formidable López-Nussa family of Jazz greats, is now on tour in the US with his trio, which includes his brother Ruy Adrian López-Nussa on drumes and Alune Wade on bass. Dates are as follows:
October 4: Gateway City Arts, Holyoke, MA
October 5: Museum of Fine Arts, Boston, MA
October 6-7: Ramapo College, Mahwah, NJ
October 8: Kennedy Center Jazz Club, Washington, DC
October 11: Dizzy's Club Coca Cola, NYC, NY
October 13: The Side Door, Old Lyme, CT
October 14: Bric Festival, Brooklyn, NY
October 15: Chris Jazz Café, Philadelphia, PA
October 16: Yocum Institute of Arts, Wyomissing, PA
October 18: Dakota, Minneapolis, MN
October 19: SPACE, Evanston, IL
October 20: Conservatory of Music, Milwaukee, WI
October 21-22: Dirty Dog, Detroit, MI
October 23: Baur's, Denver, CO
October 27: Blue Whale, Los Angeles, CA
October 28: Chickie Wah Wah, New Orleans, LA

You can click through to more details on the Harold López-Nussa website . There is a new CD out, El Viaje , which we will eventually review.
Hopefully someone will eventually bring his uncle Ernán and his father Ruy up here the same way, In the meantime, if you are serious about Jazz, take the time to check this out. You'll be glad that you did.