Archivo
Lo Nuevo
[hide]
Fotos Del Día
[hide]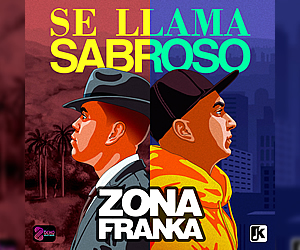 Timbera Mayor
viernes, 16 septiembre 2011, 02:01 pm
Hermanos Arango Update
Guanabacoa Social Rumba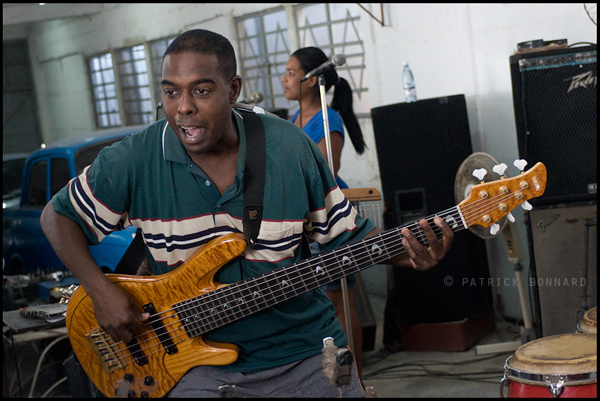 Los Hermanos Arango rehearse in Guanabacoa photo by Patrick Bonnard
Although they were billed at a number of sites, including here, as performing at the Beantown Jazz Festival in Boston this month, Feliciano Arango informs us that due to a great enthusiasm for Los Hermanos Arango in Boston, their trip has been delayed in order to arrange a larger event. With any luck Los Hermanos Arango will be in the US for a full-fledged tour. If you happen to know any promoters in your area, drop them a line and tell them you want to see Los Hermanos Arango live in your city!
Photographer Patrick Bonnard visited the Arangos this spring and told us about how the collaboration between Los Hermanos Arango and Berklee came about. "Professor and saxophonist Neil Leonard brought his students to Cuba last December and visited the homes of Chucho Valdés and Los Hermanos Arango. They returned in May and gave a concert, this time together with Los Hermanos Arango in La Casa de Las Americas." The Vice-President of Berklee College was in attendance and invited Los Hermanos Arango to Boston, which culminated in the current discussions about bringing the band to El Yuma. Here is an article written by Frank-John Hadley in Downbeat magazine about the visit to Cuba.
Although it would have been great to see them this month in Boston, we can console ourselves with hopes of a larger tour to come. Feliciano also informs us that Los Hermanos Arango will soon release a new DVD featuring a collaboration with the stars of Cuban folkloric music. For this recording they invited five founders of Conjunto Folklorico Nacional who range from 80 - 90 years old. This is the beginning of what they are calling the Guanabacoa Social Rumba, where they will be performing all of the Cuban folkloric genres with the greatest exponents of each genre. This sounds like an amazing and brilliant project and I can hardly wait to see the first fruits!
For a taste of their music check out the Los Hermanos Arango channel at YouTube. Here is a little teaser: a song for Oyá including a bass solo by Feliciano Arango winner of the Timba.com Best Timba Bassist Award. And if you are inspired to delve more deeply into the bass style of Feliciano Arango, check out the book "CUBAN TIMBA: A Contemporary Bass Technique" by Feliciano Arango and Cherina Mastrantones. It is available in both Spanish and English.