Archivo
Lo Nuevo
[hide]
Fotos Del Día
[hide]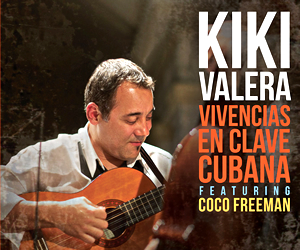 Timbera Mayor
martes, 04 octubre 2016, 11:22 am
Jacob Forever Europe 2016
Urban music artist Jacob Forever is riding a wave of success. A long-time member of Cuba's first line of reggaeton artists, Jacob was part of Gente D'Zona until his departure in 2013. While it must have stung to see GdZ conquer the international scene a year later with "Bailando", Jacob wasn't far behind and achieved international success on his own after the release of his mega-hit "Hasta que se seque el malecón" . It reached 10 on Billboard's Hot Latin Chart and was nominated for a 2016 Latin Grammy. Jacob himself was nominated as New Artist of the Year and Favorite New Artist - Urban in the 2016 Latin American Music Awards . He is currently working on a video for his new single "Necesito ayuda" .
Jacob is signed with Sony Music Latin and wil release his 4th CD on the label. Meanwhile, he has been performing in Miami and appearing on Latin television programs. On September 24th he surprised fans by inviting his ex-partner from Gente D'Zona - Alexander Delgado - to join him as special guest singing "Hasta que se seque el malecón" at a concert at Mokai in Miami.
Having recently toured Canada, Europe is next on his list. Jacob's tour begins October 14th in Naples and currently consists of 10 confirmed dates with more to come. To keep up with all the latest news, follow him at Facebook.