Archivo
Lo Nuevo
[hide]
Fotos Del Día
[hide]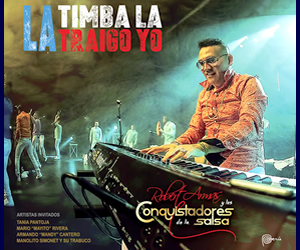 Timbera Mayor
sábado, 09 noviembre 2019, 08:14 pm
LA CLAVE CUBANA
NEW SINGLE BY MONSI Y SU SALSA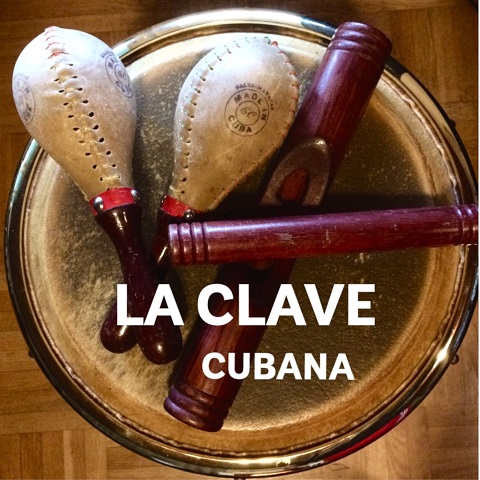 "La Clave Cubana" by Monsi y Su Salsa is the first single from "El Tambor", an upcoming album with an expected release during the spring of 2020. The project is under the direction of percussionist Simon Monserrat, who is also the composer and arranger. Released on October 19th, within 24 hours "La Clave Cubana" was on the Spotify Salsa Cubana Top 100 list. It is available at the digital sites below.
Monsi took time to tell us a little bit about his inspiration for the song as well as what is coming next.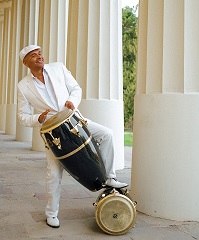 I grew up with Cuban music, coming from a family where both my dad and uncle are musicians. My uncle started a legendary Venezuelan salsa group Federico y Su Combo, according to musicologists it was the first group to have salsa as the name of a record, "Llego la Salsa". But in my opinion, and that's why the lyric say so, salsa = musica cubana, although it has also included influences of other countries' traditions.

The inspiration for the song is simply my love of Cuban music, which I have grown up with have been playing as a musician for more than 30 years now. I also had the good fortune to play with one of the best, Bebo Valdes, for several years, so he is my musical mentor. I have also worked with bassist Vincent Chappotin,

@bytrajkovski

and many other great Cuban musicians such as Calixto Oviedo, who plays drums and timbales on the track.
It's a very international collaboration, "La Clave Cubana" was recorded here in Sweden, in Finland, piano and bass in New York, drums and timbales in LA.
The album will be called "El Tambor" - a recurring theme on the album which features a lot of percussion. The single "El Tambor" will be released om Novmeber 18 featuring Edgar 'El Dolor' Quijada, one of Venezuela's best 'salsa dura' singers and lead singer right now in Bailatino.
Follow Monsi y Su Salsa at Facebook to keep up on all the latest information about the album and other singles that are on the way!
Lead vocals:Jesús 'El Niño' Alejandro
Coros: Moncho, Raciel Garces
Bass: Luis Carrion
Piano: Gonzalo Grau
Drums, Timbales: Calixto Oviedo
Trombones: Andres Mena Guerra
Congas,Bongo, Percussion, Director: Simon Monserrat
Lyrics/music/arrangment: S. Monserrat