Archivo
New Stuff
[hide]
Photos of the Day
[hide]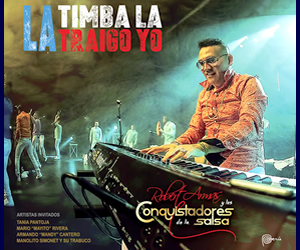 Timbera Mayor
LEONI TORRES - BAJO LA PIEL
European Tour September/October 2016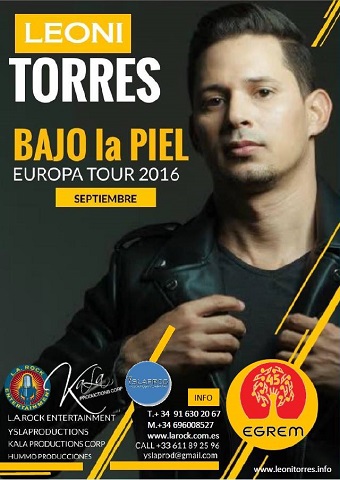 Leoni Torres has arrived in Europe where he will begin his September/October 2016 tour "Bajo La Piel" with a concert at Salsa Republica in Barcelona, Spain on Sunday September 18th.
There has been much speculation in the media lately concerning Marc Anthony's interest in Leoni. In the meantime his European tour will include the following dates, among others.
September 18 Barcelona, Spain
September 22 Madrid, Spain
September 23 Paris, France
September 25 Montpellier, France
September 29 Naples, Italy
September 30 Rome, Italy
October 2 Zurich, Switzerland
Stay tuned for more concert dates or click here to follow Leoni at his official Facebook page .
I think most timberos are familiar with his recent hits "Es tu mirada" and "Para que un día vuelvas". Most recently he released the video for the single "Soledad", another collaboration with Yeandro Tamayo featuring Leoni in a more cinematic role than before and also starting his partner of 12 years Yuliet Cruz.