Archivo
Lo Nuevo
[hide]
Fotos Del Día
[hide]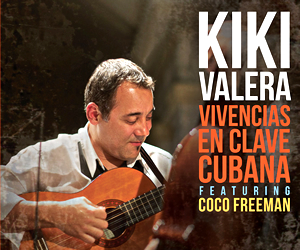 Timbera Mayor
jueves, 07 mayo 2020, 08:23 am
MAYO SONERO
May 8 at 8pm
ENGLISH: May is the month of Cuban Son. Beginning last year on an initiative of Adalberto Álvarez, the idea is to pay tribute to Cuban son, with May 8th being designated as the main celebration day because Miguel Matamoros and Miguelito Cuní were both born on May 8th. Adalberto announced on May 1st that due to the COVID-19 pandemic, Cuban "Son" Day will be celebrated with an online gathering this year. The event is dedicated to all the donors and workers who have provided services during the quarantine. To participate, click here and follow the instructions provided at the website. NOTE: The flags can be used to change languages at the website.
Maestro Álvarez has also started a petition to have Son declared Intangible Cultural Heritage of Humanity by UNESCO. Stay tuned for more Son news during Mayo Sonero!
ESPAÑOL: Mayo es el mes del son cubano. A partir del año pasado por iniciativa de Adalberto Álvarez, la idea es rendir homenaje al son cubano, con el 8 de mayo designado como el día principal de la celebración porque Miguel Matamoros y Miguelito Cuní nacieron el 8 de mayo. Adalberto anunció el 1 de mayo que debido a la pandemia de COVID-19, el Día del son cubano se celebrará con una reunión en línea este año. El evento está dedicado a todos los donantes y trabajadores que han regalado servicios durante la cuarentena. Para participar, hagan clic aquí y sigan las instrucciones proporcionadas en el sitio web. NOTA: Las banderas se pueden usar para cambiar idiomas en el sitio web.
El Maestro Álvarez también ha iniciado una petición para que el son sea declarado Patrimonio Cultural Inmaterial de la Humanidad por la UNESCO. ¡Estén atentos para más noticias del son durante Mayo Sonero!