Archivo
New Stuff
[hide]
Photos of the Day
[hide]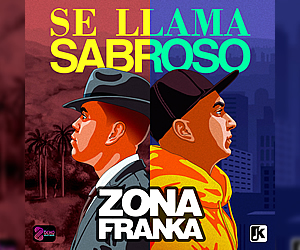 Timbera Mayor
MAYO SONERO - SONEROS ALL STARS 2020
HOMENAJE A ISAAC & PAPI OVIEDO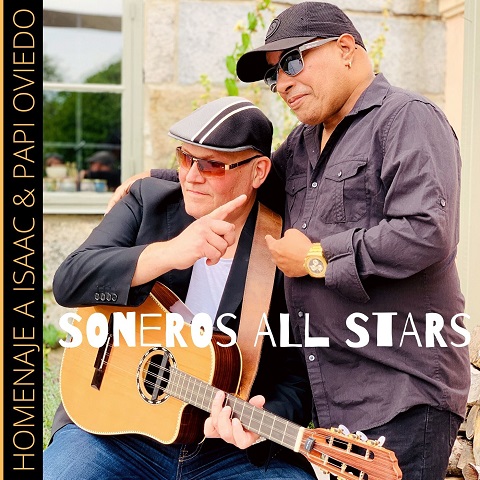 ENGLISH: Mayo Sonero 2020 is coming to an end, but before it does I want to bring to your attention Soneros All Stars "Homenaje a Isaac & Papi Oviedo" that was released in January of this year. The album is another collaboration between Jan Miklos Bogdan "Yanesito" and Pascual Matos "Sinsonte" and can be found on all the usual streaming sites and at digital retailers. Follow this link to find your distributor of choice.
"Homenaje a Isaac & Papi Oviedo" is Soneros All Stars' fifth album and a return full circle back to the traditional son that is at the core of contemprary Cuban dance music and that has always been close to Yanesito's heart. You can follow Yanesito's musical journey through his albums that range from modern changüí to songo to timba, but always with his roots in son.
Yanesito and I had a little conversation the other night about the album and why he chose to do a tribute to Isaac and Papi Oviedo. His first visit to Cuba was in 1996 on the very first charter flight from Stockholm to Havana. His background as a musician was with guitars in blues, jazz, rock and funk and when he went to Cuba his goal was to learn some Cuban percussion. But as you can imagine, a guitarist discovering tres, he was immediately captivated and upon returning to Sweden he took an old guitar and built his first tres. The first son CD he bought was Papi Oviedo's "Encuentro Entre Soneros", and he met Papi while recording the first Soneros All Stars album "Dime Nagüe". This tribute album remakes some of those first songs that Yanesito listened to back at the end of the 1990s.
You can read an earlier interview with him from 2005 on the release of "Dime Nagüe" here. And stay tuned becasue there is more coming form Soneros All Stars this year!
ESPAÑOL: Mayo Sonero 2020 está llegando a su fin, pero antes que se acaba quiero llamar su atención sobre Soneros All Stars "Homenaje a Isaac & Papi Oviedo" que se lanzó en enero de este año. El álbum es otra colaboración entre Jan Miklos Bogdan "Yanesito" y Pascual Matos "Sinsonte" y se puede encontrar en todos los sitios habituales de transmisión y en los minoristas digitales. Siga este enlace para encontrar su distribuidor de elección.
"Homenaje a Isaac & Papi Oviedo" es el quinto álbum de Soneros All Stars y un regreso completo al son tradicional que está en el centro de la música bailable contemporánea cubana y que siempre ha estado cerca del corazón de Yanesito. Puedes seguir el viaje musical de Yanesito a través de sus álbumes que van desde el changüí moderno hasta el songo y la timba, pero siempre con sus raíces en el son.
Yanesito y yo tuvimos una pequeña conversación la otra noche sobre el álbum y por qué eligió a hacer un homenaje a Isaac y Papi Oviedo. Su primera visita a Cuba fue en 1996 en el primer vuelo chárter de Estocolmo a La Habana. Su experiencia como músico fue con guitarras de blues, jazz, rock y funk y cuando fue a Cuba su objetivo era aprender algo de percusión cubana. Pero como puedes imaginar, un guitarrista descubriendo tres, quedó inmediatamente cautivado y al regresar a Suecia tomó una guitarra vieja y construyó su primer tres. El primer CD de son que compró fue "Encuentro Entre Soneros" de Papi Oviedo, y conoció a Papi mientras grababa el primer álbum de Soneros All Stars "Dime Nagüe". Este álbum tributo rehace algunas de esas primeras canciones que Yanesito escuchó a fines de la década de 1990.
Puedes leer una entrevista anterior con él desde 2005 sobre el lanzamiento de "Dime Nagüe" aquí (en inglés). ¡Y estad atentos porque habrá más Soneros All Stars este año!