Timbera Mayor
domingo, 12 julio 2015, 12:08 pm
Meet Ángel Batule
Interview/Entrevista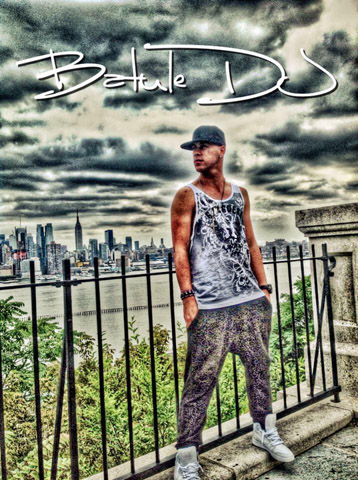 Àngel Batule music producer & DJ
If you've been listening to contemporary Cuban dance music at all over the past few years you have heard one name shouted out by a wide variety artists - "¡Batule!" Ángel Batule - also known as "Batule DJ" - is a member of the hugely popular Cuban group Los 4 and also one of the most sought-after music producers, arrangers, composers of the new generation of Cuban musicians.
When the reggaeton craze first swept Cuba, it seemed that the younger musicians were leaving Cuban musical traditions behind. But recent years have seen a move back towards cubanía - a return to the Cuban talent for taking something foreign and making something Cuban out of it. Batule's music is a prime example of this. Having a father who was a sound engineer and a mentor named Tirso Duarte , Batule learned about the complexities of Cuban dance music and combined these with the beats that make the younger generation move - becoming a key figure in the timbaton movement. Although the songs rely heavily on electronic reggaeton beats, they also may incorporate rumba, salsa and even gears such as bomba.
To satisfy my own curiosity, I got in touch with Batule who is just finishing up a tour of Peru with Los 4. He agreed to do a little interview so we at timba.com could get to know the man behind the shout-out "¡Batule DJ!" Click here to read the interview in English .
Dale clic aquí para leer la entrevista en español.