Archivo
New Stuff
[hide]
Photos of the Day
[hide]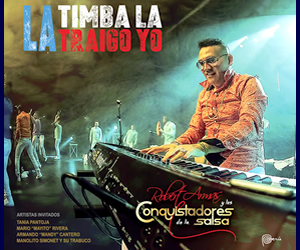 Sin Clave No Hay Na
NEW TIMBALIVE VIDEO
Also: ISA Orchestra performs with Chicago Jazz Philharmonic
NUEVO VIDEO DE TIMBALIVE
Orquesta ISA y Chicago Jazz Philharmonic juntos en Chicago
ENGLISH: Timbalive, one of the best and most authentic Timba groups in the United States, has just released a new single, Todo lo que tu quieras. This will be followed in a few weeks by their new album, Gasolina de avion. Timbalive has two new vocalists: Eylen Temon, a former member of Orquesta Anacaona, and Michel Marcos. While we await the new album, you can purchase the single on iTunes here.
ESPAÑOL: Timbalive, uno de los mejores y más auténticos grupos de Timba en los Estados Unidos, acaba de lanzar un nuevo single, Todo lo que tu quieras. Esto será seguido en unas semanas con su nuevo álbum, Gasolina de avion. Timbalive tiene dos nuevos vocalistas: Eylen Temon, un ex miembro de la Orquesta Anacaona, y Michel Marcos. Mientras esperamos el nuevo álbum, puede comprar el single en iTunes aquí.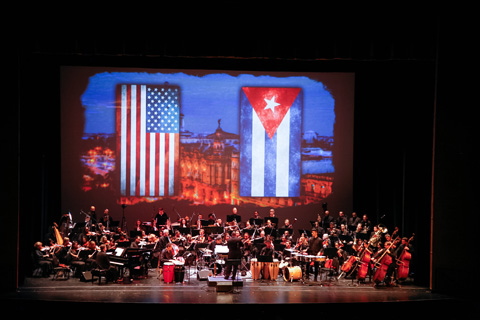 Photo: Darron Jones
ENGLISH: A student orchestra from ISA and the Chicago Jazz Philharmonic collaborated in an excellent concert in Chicago last week. You can read a full review here.
ESPAÑOL: Una orquesta estudiantil de ISA y el Chicago Jazz Philharmonic colaboraron en un excelente concierto en Chicago la semana pasada. Puede leer una reseña completa aquí.

ENGLISH: Finally, congratulations to Cuba's Latin GRAMMY winners Pablo Milanés (Lifetime Acheivement Award), Septeto Santiaguero (Best Traditional Tropical Album), Silvio Rodríguez with Calle 13 (Best Short Form Music Video); cubanos Paquito d'Rivera (Best Latin Jazz Album) and Alex Cuba (Best Singer Songwriter Album); and of course TIMBA.com's Michael Lazarus, who co-mixed and mastered the Septeto Santiaguero album and mixed the winner in Best Children's Album, Mister G. Mike was in Las Vegas for the ceremonies, so we'll wait to hear from him before we say more.
ESPAÑOL: Por último, felicidades a los ganadores cubanos del Latin GRAMMY: Pablo Milanés (Premio de la Excelencía Musical), Septeto Santiaguero (Mejor Álbum Tropical Tradicional), Silvio Rodríguez con Calle 13 (Mejor Video Musical Versión Corta); cubanos Paquito d'Rivera (Mejor Álbum de Jazz Latino), Alex Cuba (Mejor Álbum Cantuator); y por supuesto Michael Lazarus de TIMBA.com, quien co-mezcló y masterizó el álbum de Septeto Santiaguero y mezcló el ganador en Best Latin Children's Album, Mister G.. Mike estuvo en Las Vegas en las ceremonias, por lo que no vamos a decir más hasta que el regrese.