Timbera Mayor
Oderquis Revé New Single
Vacúnala & La Vida
Available at iTunes and Amazon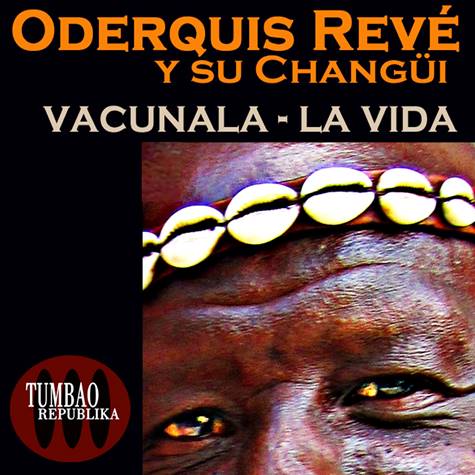 Today Orderquis Revé y Su Changüí have released two singles: "Vacúnala and "La Vida". The songs are available at iTunes, Amazon and other digital retailers worldwide. This is the first fruit of the new Tumbao Republika label based in Antwerp, Belgium and founded by two dedicated promoters of Cuban music. The single is a teaser for the album that will drop at the end of the year.
Oderquis' music has all the raw power of changüí and the new songs are sizzling dance tracks, so buy yours now! As a friend of mine pointed out - "You can barely get a napkin at Starbucks for under $2". Get ready to be seeing a lot more about Oderquis Revé y su Changüí here at Timba.com as their long overdue section will soon be published.
If you still need convincing, here is a little taste of "Vacúnala" during a rehearsal in Havana. Enjoy!
Vacunala - ESTRENO 2015

Vacunala ....sonando en el local de ensayo de OderquisA partir de hoy a la venta por iTunes y todos las mayores plataformas digitales - un sencillo con 2 temas : VACUNALA + LA VIDA

Posted by Oderquis Revé y su Changüi on Monday, June 8, 2015