Archivo
New Stuff
[hide]
Photos of the Day
[hide]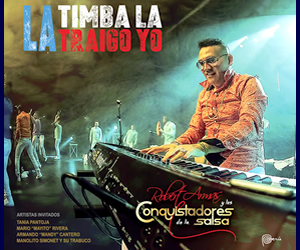 Timbera Mayor
Pa Que Aprendas - Tony Moreaux & Asokere
New Album on the Way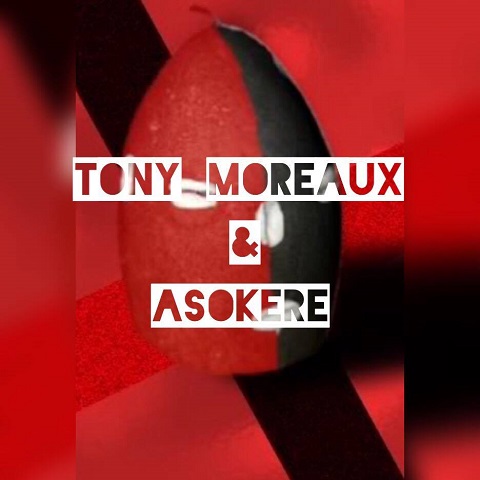 Tony Moreaux is working on his first CD with his new group Asokere , based in Copenhagen. He has come a long way from his childhood in Guantanamo where his father is maraquero and singer with Changüí Guantanamo. Tony studied percussion at the Music Conservatory Esteban Salas in Santiago de Cuba and his timba career began with Carlos Manuel y Su Clan. In the year 2000 Tony relocated to Copenhagen, Denmark where he worked with orchestras such as Grupo Danson. He later became a member of Juan D'Marcos' Afro-Cuban All stars and toured the world extensively. Tony has now formed his own orchestra - Asokere. Last year they performed as a backing band for Tito Nieves on his European tour, and they are currently hard at work finishing their first album.
In 2016 Asokere released their first single "Pa' que aprendas" and Tony recently took time off to tell us a little about the band and their debut album slated for release later this year. Follow Asokere at their Official Facebook Page .
The CD will have 10 songs so that Cuban music lovers can enjoy themselves and dance to the music that I bring with Asokere. Our music style is popular dance music using different genres such as son, son montuno, pilón, cha cha chá, songo ... well it will have a range of Cuban rhythms and a lot of rhythmic folkloric elements, which I am very interested in doing, since of course I have always been interested in the Yoruba religion. That's why my band's name is: Asokere. Asokere is a song to Eleggua in the Yoruba religion, and I, as Son of Eleggua, was interested in that song and from there came the name of the band.
The band members are Cubans and Danes. The singer is Henry Benitez better known in Cuba as "El Jerry" (ex-Pupy y Los Que Son Son singer). The pianist is Javier Gutiérrez Massó (El Caramelo de Cuba). Several of the members are involved in writing the arrangements, but I always put something of myself into the arrangements and the way in which I want to interpret the songs. This is to say it's always a collective work, because we all have different ways of thinking and of feeling the music.
The first single "Pa' que aprendas" is by the trumpet player Oslen Ceballo, an excellent arranger and trumpet player. The next songs that I will begin to record have arrangements by Maykel "Cuchilla" Garcia (pianist and member of Pupy y Los Que Son Son) and also arrangements by two magnificent musical producers and arrangers - Mauricio Cecilio Diaz and Roniel Alfonso Mella. I hope everyone enjoys it and that you like everything I bring, which is simply dance music for the dancers.