Archivo
Lo Nuevo
[hide]
Fotos Del Día
[hide]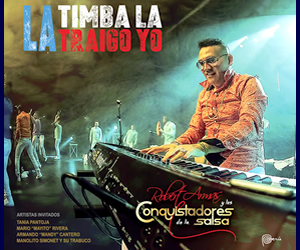 Sin Clave No Hay Na
viernes, 16 septiembre 2016, 01:03 am
comentarios

QEPD DESCARGA.COM 1992-2016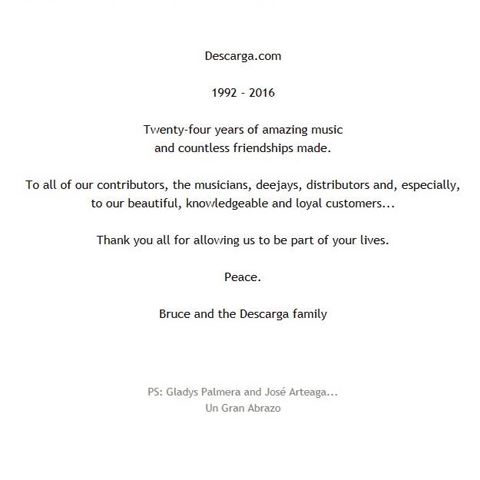 After 24 years of operation, Descarga.com has ceased operations and posted a farewell message on their website. For many years, especially their early years, they were the most important source of hardcopy CDs of Cuban music in the United States, but they were much more than that - album reviews, articles, in the early years they even had a wonderful newsletter until it eventually went the way of most newsletters in this industry as people began reading less and watching video more. I was a customer myself for many years (admittedly less so in recent times, but that had more to do with my own circumstances than with theirs). In the 90s, they were even written up in some articles about e-commerce as being in the vanguard of Internet businesses.
They weren't done in by a competitor doing the same things that they did, but rather by the changing patterns of how many people now consume music (including, unfortunately, the free file-sharing which is gradually destroying the chances for physical recordings to be sold effectively in the marketplace anywhere other than concerts and impairing digital sales in our genres as well).
Congratulations to Bruce Pollin and the Descarga operation for many years of excellence. This is a sad day for the Tropical Latin music industry and for Latin Jazz as well.