Sin Clave No Hay Na
domingo, 19 julio 2015, 09:00 pm
Scenes From Cubadisco 2015, Part I
Escenas de Cubadisco 2015, Parte I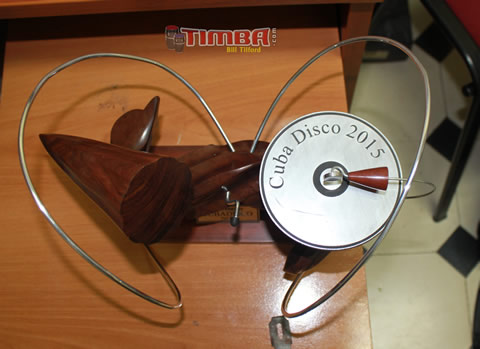 ENGLISH: Bill Tilford participated in Cubadisco 2015 in Havana, Cuba in May. The first in a series of pieces about Cubadisco 2015 is now available here.
ALSO: You can hear Bill's interview in English of Jazz pianist Alejandro Falcón, who won two Cubadisco awards this year, in the radio archive of The Afro Cuban Jazz Edition with Frankie Pineiro on WSLR until Tuesday, July 28, when the show will run his special segment on the music of Ruy López-Nussa & La Academia. The show before ACJE bleeds into the first two minutes of the archive, but stay with it. You can listen here - look for the July 14 program.
ESPAÑOL: Bill Tilford participó en Cubadisco 2015 en la Habana, Cuba en mayo. El primero en una serie de articulos sobre Cubadisco 2015 ya está disponible aquí.
TAMBIÉN: pueden escuchar la entrevista por Bill (en Inglés) de Jazz pianista Alejandro Falcón, quien ganó dos premios Cubadisco este año, en el archivo de radio The Afro Cuban Jazz Edition con Frankie Piñeiro en WSLR hasta el martes, 28 de julio, cuando el programa pondrá su segmento especial sobre la música de Ruy López-Nussa y La Academia. El programa antes del ACJE sangra en los primeros dos minutos del archivo, pero quédense con ello. Pueden escuchar aquí - busque el programa de 14 de julio.