Sin Clave No Hay Na
domingo, 26 julio 2015, 10:52 pm
Scenes From Cubadisco 2015, Part II
Escenas de Cubadisco 2015, Parte II
Also: Special Segment about Ruy López-Nussa & La Academia
También: Segmento Especial sobre Ruy López-Nussa & La Academia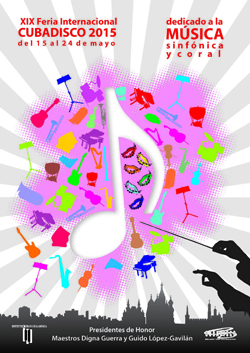 ENGLISH: Part II of Scenes From Cubadisco 2015, a multipart series about this year's event, is now available here. This includes the International Symposium and the special reception for participants from other countries.
ESPAÑOL: Parte II de Escenas de Cubadisco 2015 , una serie en multiples partes acerca del evento de este año, ya está disponible aquí. Incluidos: el Simposio Internacional y la recepción especial para los participantes extranjeros.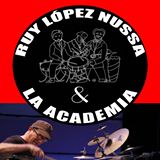 ENGLISH: You may not be able to purchase it yet, but you can hear part of the wonderful new album Ruy Löpez-Nussa presenta La Academia on The Afro Cuban Jazz Edition on WSLR. on their next program, which airs on Tuesday, July 28. Visit the program's Facebook page for more details about when and how you can listen (yes, the station can be heard via Internet). This album was nominated for a Cubadisco award in 2015 in the Cuban Jazz category.
ESPAÑOL: Puede ser que no sea capaz de comprarlo todavía, pero se puede escuchar parte del maravilloso nuevo álbum Ruy López-Nussa presenta La Academia en The Afro Cuban Jazz Edition en WSLR. en su próximo programa, que se emite el martes 28 de julio. Visite la página Facebook del programa para obtener más detalles acerca de cuándo y cómo se puede sintonizar (sí, la emisora está disponible a través de Internet tambien). Este álbum fue nominado para un premio Cubadisco 2015 en la categoría de Jazz cubano.