Archivo
Lo Nuevo
[hide]
Fotos Del Día
[hide]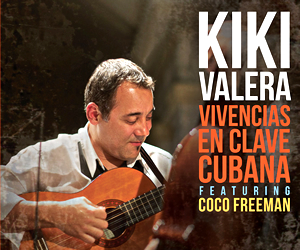 Timbera Mayor
jueves, 08 octubre 2015, 02:08 pm
Timba y Salsa
There is no question that Cuba está de moda with all the celebrity visits these days - most recently Mick Jagger. Who knows? Maybe Los Van Van - often called "The Rolling Stones of Cuba" - will feature the Rolling Stones as guests on their next album, which is rumored to be a collaboration with both Cuban and international artists. But enough of my fantasias.
In the meantime, we have some very successful Timba/Salsa collaborations such as Marc Anthony and Gente D'Zona with a salsaton "La gozadera" and Septeto Santiaguero's third Latin Grammy nominated album "No quiero llanto - Homenaje a Los Compadres", which features a number of leading salsa artists from different countries. Amusingly, Bill just posted on it shortly before I did, so I will just direct you to scroll down and check out his post including video. You can also click here to read his full review of the Cubadisco-winning album. On November 19th we'll see if the third Latin Grammy nomination is the charm for the septeto.
Closest to my heart I am pleased to say that the official video of "Muévete pa quí" by Elito Revé y su Charangón featuring Gilberto Santa Rosa is now being promoted in Cuba, having recently been featured on Piso 6. While I feared that Gilberto's romantica voice wouldn't suit the sound of the Charangón, he really did a fantastic job and it is a version I highly recommend to dancers and DJs.
But the TImba/Salsa collaboration goes both ways. Here in Scandinavia Tito Nieves recently performed in Norway backed by a team of leading timberos residing here in Europe. The musicians adapted beautifully to Nieves style. The band included: Tony Moreaux, Peter Ehler, Jorge Egües, Richard Ortega, Yaser Morejon, Oslen Ceballo, Adam Rapa, Jakob Johansen, Andres Mena, Yemi Valdés and Henry Hourrutinier.
With the normalization of relations between the US ands Cuba and the recent Sony licensing agreement with EGREM, I expect we will see international collaborations snowballing. Van Van and the Rolling Stones...it could happen.