Archivo
Lo Nuevo
[hide]
Fotos Del Día
[hide]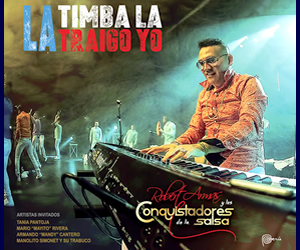 La Última
domingo, 16 agosto 2015, 03:24 am
Los Van Van
The Music - The Sound - The Photos
Las Vegas Tonight - Sunday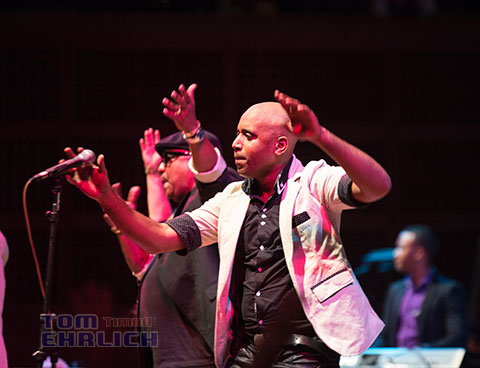 click here for Tom Ehrlich's full gallery
THE MUSIC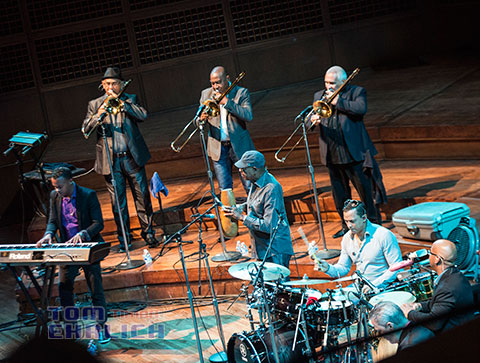 Los Van Van gave us - as always - a powerhouse groove, tremendous charisma, and an endless repertoire of timeless hits from their 45 years at the top of the Cuban charts. The three young additions - Mandy Cantero on vocals, Pancho Chibás on piano and Yoel Cuesta on congas - were all extremely exciting and made it clear that even without Juan Formell, Van Van is still growing and improving, and in no danger of becoming a heritage act. I would dearly love to hear these new members in a better acoustic setting. The band played a long, powerful set - plus encore - to thunderous applause. That it occurred hours after the US flag was raised in Havana for the first time in 60 years added greatly to the ambience. There were at least 2000 in attendance - no small feat. It's one thing to get 500 people four nights in a row, because the core fans are likely going to attend every show - but 2000 separate individuals at one show was a new high for the Bay Area. Overall then, it was a great success, marred only by shockingly bad sound (see below for more on this). Hopefully Vegas and the other upcoming tour dates will provide sound to approach the quality of the music.
THE REST OF THE TOUR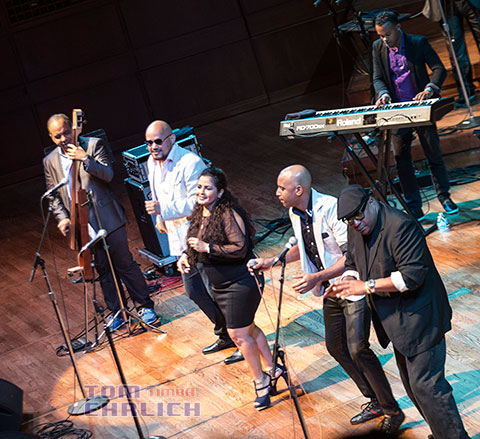 On Sunday, Van Van will double with Los 4 at Sam's in Las Vegas. The rest of the tour (ABQ, Miami, Denver, NY and Puerto Rico) is here.
THE SOUND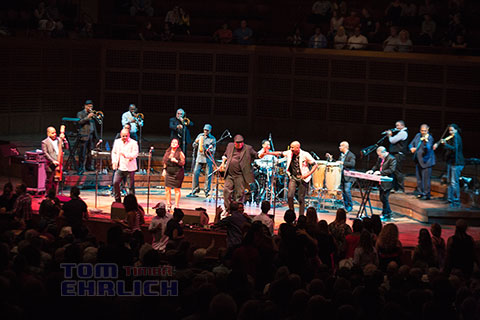 As no other suitable venue was available, the concert was scheduled in a large hall designed for classical music. Sound reinforcement for a timba concert is a daunting task. I've only heard what I would call "perfect" sound at three venues: Kuumbwa Jazz Center, Yoshi's Oakland, and the main SFJAZZ facility, the latter often going beyond "perfect" and venturing into the realm of "magical". I had high hopes about this show, because Davies Symphony Hall would appear to have similar characteristics to SFJAZZ's Robert Miner Auditorium - high ceiling, multiple balconies, and large amounts of obscenely expensive state-of-the-art architectural features designed to create world-class sound. I went in expecting to hear timba with Deutsch Grammophone clarity, but sadly, the sound was really, really bad. It wasn't the worst sound I've ever heard - it had no distortion and wasn't oppressively loud or grating to the ears. Thus, it wasn't in the same universe of sonic pain that we experienced, for example, at the Oakland appearance of Gente d'Zona, or at Café Cócomo on a regular basis. The problem at Davies was that only a thin slice of the frequency range was clear. The güiro was fantastic, and I thought the congas were as well, although I talked to some congueros who didn't agree. Other than that, everything else was pure mud - not distorted - not too loud - just mud - hard enough to hear the pitches, much less the timbres. When I heard Yeni Valdés sing at Yoshi's SF in 2010, her huge, luxuriously resonant voice sent chills down my spine and brought tears to my eyes. At Davies, I could barely make out what she was singing - it was that muddy. And I was dying to hear the details of Mandy Cantero's singing, especially on what looked like an epic and very personalized version of Soy todo. Alas. Hopefully they'll be back soon at a better venue - ideally SFJAZZ's Robert Miner Auditorium on Franklin Street.