Archivo
Lo Nuevo
[hide]
Fotos Del Día
[hide]
Pa' Ponerte en Talla
martes, 28 enero 2014, 04:32 am
Afro-Cuban Grammy Gold - 2014 Awards Update
Pacific Mambo Orchestra - Paquito D'Rivera - Clare Fischer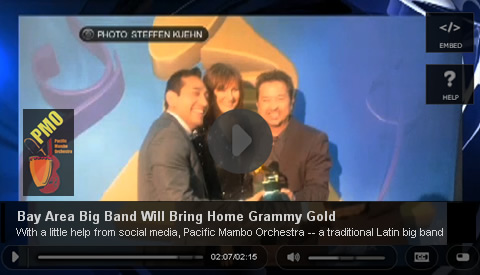 First thing to say about the Grammy Award Show is that experiencing the event live is very different than watching it on TV. This year things really got started when Robin Thicke joined classic rock band Chicago for some powerful showmanship and HORNS! Real live music finally brought a sense of satisfaction. The sound quality was really good, pleasant yet powerful without being harsh. What you would expect from the music industry's top show. They got that right.
On the Cuban music front... members of the San Francisco based, 19-piece Latin big band the PACIFIC MAMBO ORCHESTRA are still pinching themselves after defeating Salsa icons Marc Anthony and Sergio George - as well as Colombian pop star Carlos Vives - by taking the 2014 Best Tropical Latin Album Award. It was an honor for these independents to be included, but after this win there will be plenty of head scratching over at Sony Music Latin and Sergio's camp. You can read a review of their well-crafted, self-titled debut release here. For many then, the PMO pulled off something truly unique and special. The Mambo is back for real with their full, rich sound and clever arrangements. It seems they couldn't set the bar any higher for themselves. It will interesting to see how the Pacific Mambo Orchestra follows this up.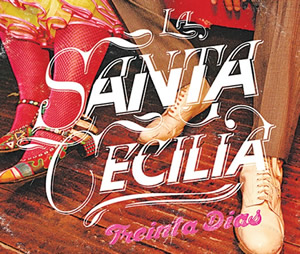 In related news, La Santa Cecilia, a Los Angeles based rock / alternative band that mixes boleros, cumbia, bossa nova and Cuban music won for Best Latin Rock, Urban or Alternative Album. LSC is signed to Universal Music Latino. Their winning album is called "Treinta Días" (30 Days).

The independent, Brazilian music release "Song For Maura" from Trio Corrente (piano - bass - drums) and Cuban clarinetist / saxophonist Paquito D'Rivera won for Best Latin Jazz Album.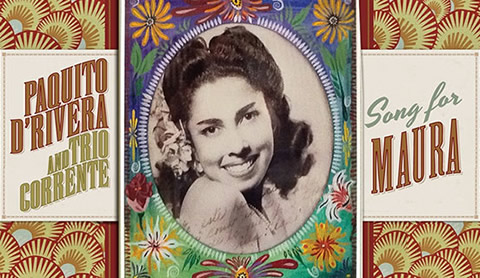 Also worth mentioning is the Clavo Records release "Pensamientos for Solo Alto Saxophone and Chamber Orchestra", which won for Best Instrumental Composition (the late Clare Fischer composer, Clare Fischer Orchestra performing). Clare Fischer composed the famous Latin Jazz standard "Morning". Clare's son claimed the award and in his moving speech mentioned that signing an acceptance for a Grammy Award was the last document his father ever signed.
Here are some selected PMO photos from the Nominee celebration, Grammy pre-telecast & telecast.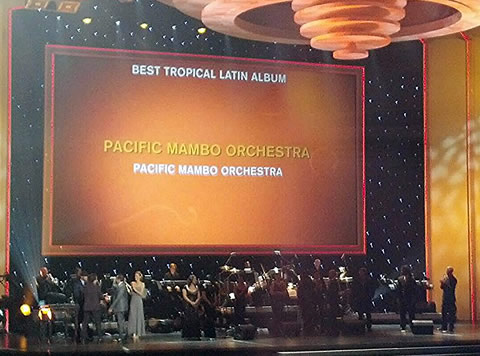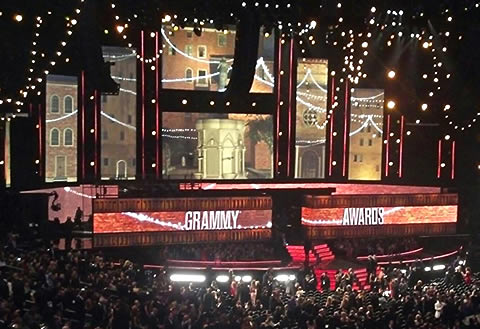 continue reading Pa' Ponerte en Talla