Archivo
Lo Nuevo
[hide]
Fotos Del Día
[hide]
Pa' Ponerte en Talla
Interview with Samuel Formell
Formell y Los Van Van 2015 United States Tour
Celebrating their 45th Anniversary & New Album "La Fantasía"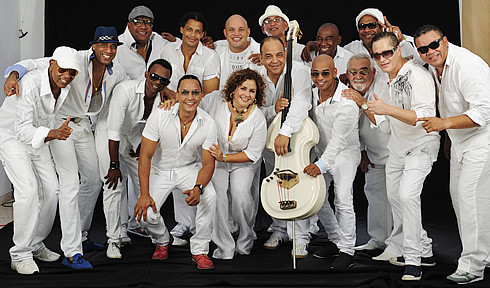 I spoke to Samuel Formell today and he was about to leave Miami and return to Cuba. The orchestra will be in the US in July 2015 through August 25th.
Read our "La Fantasía" album review (in English) here
Oprima aquí para leer nuestra reseña del nuevo disco de Los Van Van "La Fantasía" (Español)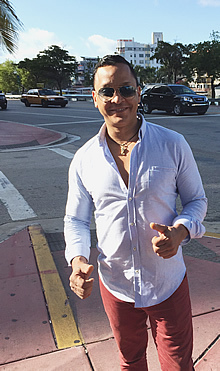 "This year marks the 45th anniversary of LOS VAN VAN and preparations are underway for this summer's 2015 USA Tour, in support of our new album La Fantasia, created an as homaje to my father, Juan Formell." Samuel said. "Jenny, Roberton, Lele and Mandy will be singing on this tour. We have dates already booked for San Francisco, Los Angeles, New York and Miami with many more to come. We look forward to the return of EL TREN and he will be performing with a 15-piece band."

Searock Music LLC proudly announces the U.S. 2015 tour of Formell y Los Van Van, Cuba's legendary, Grammy-winning dance orchestra. Performance dates will be posted on www.Searockmusic.com and on Facebook under SeaRock Entertainment.

Heralded as Cuba's greatest dance orchestra and known throughout the world for their iconic live performances, Los Van Van return to then US, reuniting with Leo Tizol, the producer and creative force behind their 1996 debut tour of the U.S.
Founded in 1969 by Juan Formell, Los Van Van continue to dominate as one of the world's foremost interpreters of contemporary Afro-Caribbean music. Fans can expect to hear the group's greatest hits along with work from their more current CD releases.
Continuing the legacy of the late Juan Formell, his son Samuel, the band's artistic director, has left no doubt that the group will follow the footsteps of his father. The tour of Los Van Van will present compositions from their latest production entitled La Fantasía ("The Fantasy"), a collection of danceable tracks incorporating innovative, contemporary arrangements of Juan Formell's hits from past
"La Fantasía es el mejor album de los Van Van"- Samuel Formell
For group availability, contact:
Searock Entertainment - Leo Tizol - Tour Producer/Artist Representative
mundolibremusic@aol.com
(917) 687 - 2486
Ernesto Lago - Tour Producer
(917) 617 - 5708
ernesto@searockmusic.com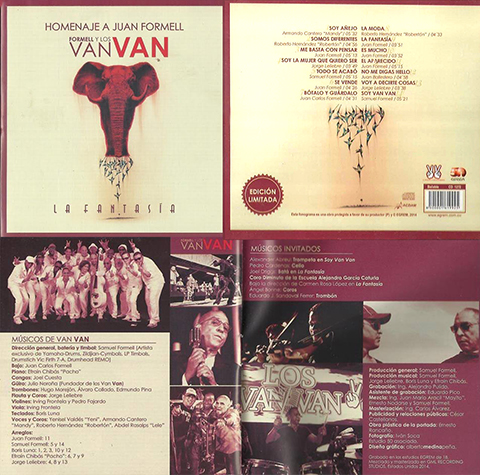 continue reading Pa' Ponerte en Talla