Pa' Ponerte en Talla
miércoles, 13 noviembre 2013, 04:27 pm
comentarios
Charanga Habanera plays Latin Grammy Street Party in Miami
Pacific Mambo Orchestra feat. Tito Puente Jr. in Livermore
*The PMO Show is today at 7:30. Come on out Bay Area casineros and dancers....and represent! BankHead Theater in Livermore (click here for tickets).
The PACIFIC MAMBO ORCHESTRA comes close to home mid-way through their first national tour, playing the BankHead Theater in Livermore on Wednesday, November 13th (click here for tickets). Their show features Tito Puente Jr, 2013 Tropical Latin album Grammy Winner Marlow Rosado and ex-Spanish Harlem Orchestra singer Willy Torres . There were 1200 strong at their November 1st show in Albuquerque New Mexico's Popejoy Hall. Come on out Bay Area people and represent!

TIMBA.com's Chicago correspondent Bill Tilford recently posted a live concert review of the October 26 PMO show in Gary, Indiana. You can check that out here . Go PMO!!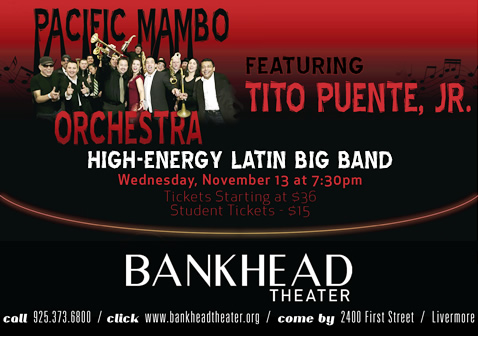 ---
A few days ago it was announced that David Calzado y La CHARANGA HABANERA will be performing at the Latin Grammy Street Party in Miami on Sunday, November 6, 2013. Other artists include Leslie Cartaya, Kat Dahlia, Oscar D'Leon , Domino Saints, Periko & Jessi León, Rigu, and Writesounds.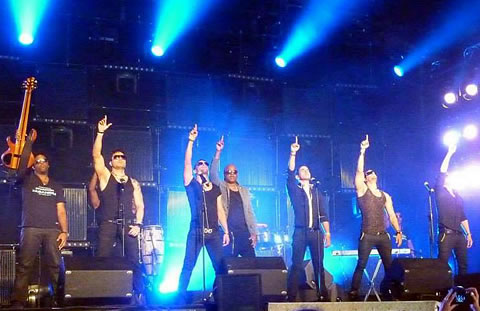 Then event will take place in Hialeah on West 16th Avenue between 37th & 42nd St . Great to hear some TIMBA in the Latin Grammy Street Party program! It's about time already.
continue reading Pa' Ponerte en Talla