Archivo
New Stuff
[hide]
Photos of the Day
[hide]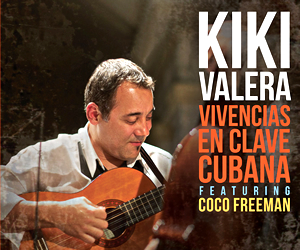 Timbera Mayor
lunes, 30 marzo 2020, 07:53 pm
CALIXTO OVIEDO HABLANDO DE TIMBA
DESDE LA SALA DE MI CASA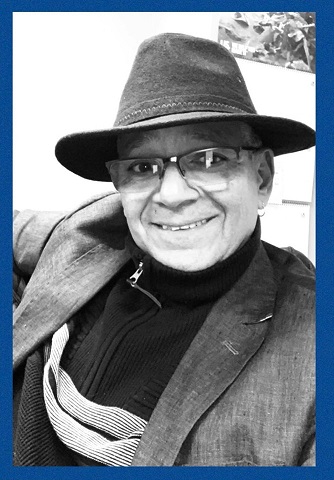 ENGLISH: The year 2020 will be remembered for the hashtag #stayathome. While many timberos may be suffering from dance club withdrawal, there are opportunities online to help fill the void. Bill has already posted about some of the streaming concerts being offered. Additionally, timba DJs around the world are putting their turntables to use with shows broadcast on Facebook, such as CuarenTimba. A unique educational opportunity has also arisen. On March 19th, master percussionist and timba legend Calixto Oviedo began a hour-long series called "Hablando de Timba".
Calixto has an unrivaled knowledge of the rise of timba, having lived it and been part of such groups as Pacho Alonso, Adalberto Álvarez y Su Son and NG La Banda before relocating. Calixto has released three solo CDs "La Recompensa" (timba) and two Latin Jazz albums: "Calixto's Way", and the "Como Suena" with his Cuban Jazz Train. Calixto and our own Kevin Moore worked together on the "Beyond Salsa Percussion" series, volumes 2 and 3.
Calixto is now sharing his experience with us from the comfort of his livingroom, including audio examples. This is a fantastic opportunity to listen and learn, but also to take part in a dialog and ask the questions you've always wanted to ask. This is as valuable for timba newbies as it is for young Cuban musicians who didn't live through the timba of the 90s. You can tune in tomorrow at 12:30pm Pacific Time USA. That's 9:30pm central European time on Calixto's official Facebook page.
ESPAÑOL: El año 2020 será recordado por el hashtag #quedatenecasa. Si bien muchos timberos pueden estar sufriendo la retirada del club de baile, hay oportunidades en línea para ayudar a llenar el vacío. Bill ya ha publicado sobre algunos de los conciertos en streaming que se ofrecen. Además, los DJs de timba de todo el mundo están utilizando sus tocadiscos con los programas transmitidos en Facebook, como CuarenTimba. También ha surgido una oportunidad educativa única. El 19 de marzo, el maestro percusionista y leyenda de la timba Calixto Oviedo comenzó una serie de una hora llamada "Hablando de Timba".
Calixto tiene un conocimiento inigualable del surgimiento de la timba, después de haberlo vivido y formado parte de grupos como Pacho Alonso, Adalberto Álvarez y Su Son y NG La Banda antes de mudarse. Calixto ha lanzado tres discos en solitario "La Recompensa" (timba) y dos álbumes de jazz latino: "Calixto's Way" y "Como Suena" con su Cuban Jazz Train. Calixto y nuestro propio Kevin Moore trabajaron juntos en la serie "Beyond Salsa Percussion", volúmenes 2 y 3.
Ahora comparte su experiencia con nosotros desde la sala de su casa, incluidos ejemplos de audio. Esta es una oportunidad fantástica para escuchar y aprender, pero también para participar en un diálogo y hacer las preguntas que siempre has querido hacer. Esto es tan valioso para los novatos de la timba como para los jóvenes músicos cubanos que no vivieron la timba de los 90. Puede sintonizar mañana a las 12:30 p.m., hora del Pacífico de EE. UU. Son las 9:30 p.m., hora de Europa central, en la página oficial de Facebook de Calixto.
continue reading Timbera Mayor