Archivo
New Stuff
[hide]
Photos of the Day
[hide]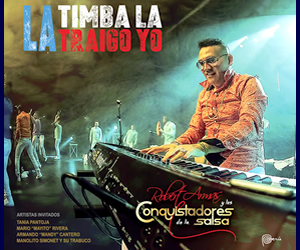 Timbera Mayor
¡DE QUE ESTAMOS HABLANDO!
Flash Update on New Revé CD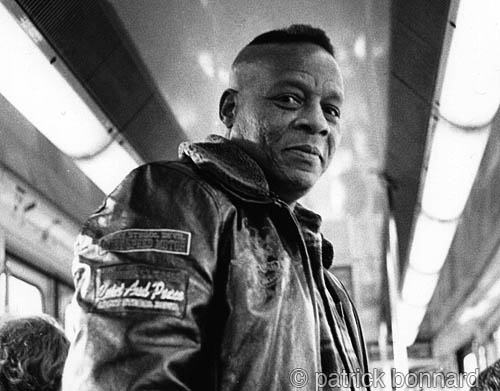 More information is coming in on the new CD that Orquesta Revé has just finished recording, which I reported on ealier today. The album will be named
"¡DE QUE ESTAMOS HABLANDO!". Fans will immediately recognize this as one of Elito's battle cries. If you are new to Cuban music I would encourage you to sift through all the information in our Orquesta Revé section. Elio Revé y Su Charangón has been one of the most important bands in the development of modern Cuban salsa since its establishment in 1956.

Elito Revé on the Paris Metro - Photo courtesy of Patrick Bonnard
The title song was written and arranged by Pachi and Andy, the pianist and timbalero respectively. They did other arrangements on the album as well. Aisar Hernández, bassist and musical director, also contributed songs and arrangements, and Elito himself wrote two of the songs on album. All in all there are 12 songs including a rumba as well as a traditional changüí performed by Pipi y sus Estrellas Campesinas. I have a particular fondness for Pipi having spent time at a real changüí party at Casa de Pipi in Yateras.
As for the new charangonera, 26-year old Susel "La China", she is the most recent addition to the band having been with Sello LA previously. Although she's not well known...yet...she sings well and has good technique. I am looking forward to seeing this new addition to the group. As I mentioned in the previous report, "La China" sings "Ya sé cantar, ya sé bailar", a song that was recorded by Elio Revé Matos, probably in the 70s according to our discography. It has been given new life by a Pachi/Andy arrangement.
The more I hear about this CD the more excited I get! So ya'll better get ready over there in El Yuma!
continue reading Timbera Mayor