Timbera Mayor
miércoles, 24 marzo 2010, 09:34 am
Poland's Timba Spring
Primavera de la Timba en Polania
Well in the Spring it never rains but it pours and this is definitely the case in Poland. I know that for timberos in Poland it sometimes seems like an uphill battle spreading the good news of timba and casino, but their hard work is bearing fruit. This Spring there are two Cuban dance congresses including live timba bands. Unfortunately they happen to take place the same weekend! Now that's just not fair! Cubamemucho will be in Warsaw from Friday April 30 - Sunday May 2, while Krokow hosts the Festival Cubana from Friday April 30 - Monday May 3. While I am thrilled to see that Poland is host to two major Cuban congresos, my heart goes out to the timberos who have to choose which event they will attend. And imagine this, Yanek will be at the Cuban Festival while Diana goes to Cubamemucho and both congresos will have an El Indio singing.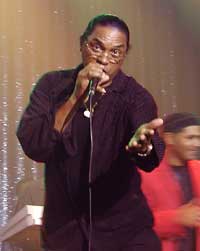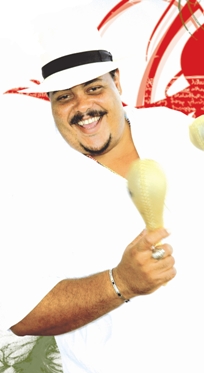 Sixto Llorente El Indio Angá El Indio
Fortunately which ever event you decide to attend you will be getting excellent dance instructors and great music. In Warsaw you get Angá better known as El Indio from Orquesta Revé and Rei Ceballo & Calle Sol on April 30th, Calle Real on May 1 and a rumba party on May 2. In Krakow you get Tirso Duarte and Sixto Llorente El Indio on April 30, Pedrito Calvo Jr. & Leo D on May 1, and José Torres y Salsa Tropical and Calle Real on May 3.
continue reading Timbera Mayor