New Stuff
[hide]
Photos of the Day
[hide]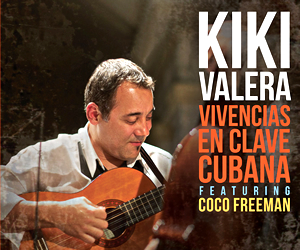 La Tropical (Salón Rosado)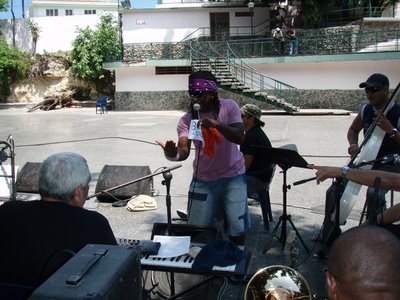 Mayito and Van Van rehearse at La Tropical. Pic by Helen
SALON ROSADO DE LA TROPICAL
Ave.41 esq. 46, Nicanor del Campo
Tel: 203 5322
Times: varies wildly.
Entrada: No idea. They used to have a separate area and entrada for extranjeros. That area has gone - no doubt the tourista entrada remains. If you can pass as Cuban, it's a great deal cheaper.
The legendary beer garden where Arsenio tore it up in the 40s is still a big part of the live music scene today. Timba gigs tend to be sporadic - though I think you can count on someone playing there on a Saturday night - and every Sunday afternoon is a son thing, with an older crowd. This really is where the Cubans go - there'll only be a few foreigners - and if it's a big gig, it will be packed. And I mean packed. It's a great place to see bands - there's a good tier thing going on and a great vibe, especially in the warmer weather. Wear insect repellant in summer. Don't drink too much (water or alcohol), or you'll have to (god forbid) use the toilet. Getting home is a bitch - not even your chavitos can save you here: tourist taxis are few and far between late at night, and if you leave when everyone else does, you'll all be competing for the few passing carros.
Kevin Moore - Wednesday, 23 March 2011, 03:31 AM