Yoshi's Jazz Club: Oakland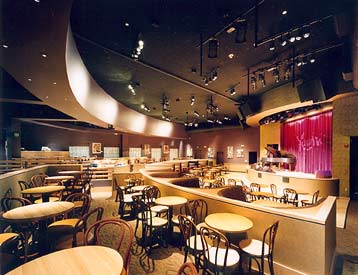 State-of-the-art sound Meyer Sound system and excellent ambience. Club features top jazz acts, occasional timba and other interesting Cuban music. Good dance area when they clear the tables in front of the stage. In-house restaurant serves sushi and modern Japanese cuisine.
History
Yoshi's began in 1973 as a small, North Berkeley sushi bar owned by a trio of struggling students with plenty of dreams. Its founder and namesake, Yoshie Akiba, orphaned during World War II, came to the U.S. to study fine arts, dance and dance therapy. She opened Yoshi's Japanese Restaurant with her two best friends Kaz Kajimura, a journalist and carpenter, and Hiroyuki Hori, a painter and Japanese cook. The original North-Berkeley, 25-seat restaurant quickly became successful and by 1977 the three partners moved to a larger space on Claremont Avenue in Oakland and began introducing live music in their restaurant. Over the next 20 years, Yoshi's built itself into one of the world's most respected jazz venues and won a reputation as the Bay Area's premier location for people who were looking for great food and the best jazz. Yoshi's has hosted legendary jazz greats such as Betty Carter, Max Roach, Dizzy Gillespie, Joe Williams, Diana Krall, Branford Marsalis, McCoy Tyner, Harry Connick Jr. and Oscar Peterson among hundreds of others.
In 1997, Yoshi's was invited by the Port of Oakland to relocate to Jack London Square as part of a plan to revitalize the area. Together with Morimoto Architects, Yoshi's built an award-winning 330-seat jazz club with a state-of-the-art sound system and design. Occupying 17,000 square feet in the heart of Jack London Square, the club is in it's tenth year in that location which has become one of the East Bay's greatest destinations. The restaurant and lounge have a combined capacity of 220. In 1998 Peter Williams was hired as the club's artistic director. Under his leadership, the club has continued to present the finest in jazz music, as well as world music, blues, neo-soul, latin jazz and afro-cuban music. In fall of 2006, Kajimura decided that it was time to elevate the menu to the quality of the jazz by recruiting Executive Chef Shotaro 'Sho' Kamio, one of the Bay Area's top chefs to make the change. Chef Kamio (formerly of Ozumo) brought a whole new generation of modern Japanese cuisine to Yoshi's, which instantly put it on the map as a destination to dine in addition to the best place to hear great live music.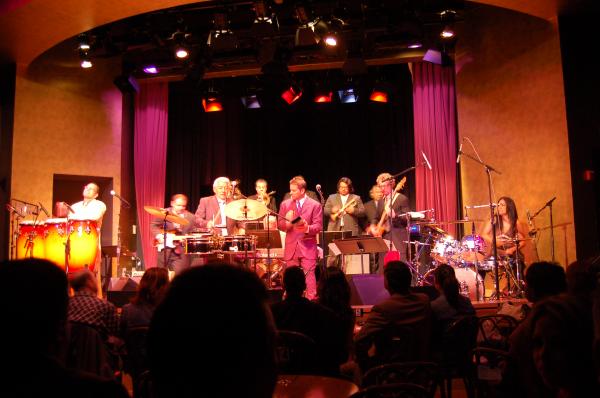 Wednesday, 25 July 2012, 04:42 PM