New Stuff
[hide]
Photos of the Day
[hide]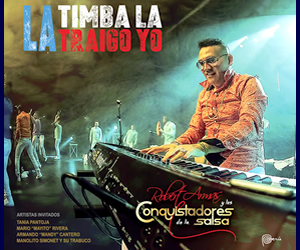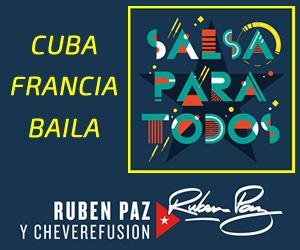 HdP SOBs 11-2012
Alexander Abreu and Havana d'Primera
S.O.B.s, New York, New York -- 28 and 29 November, 2012
Review and Photos by Bill Tilford, All Rights Reserved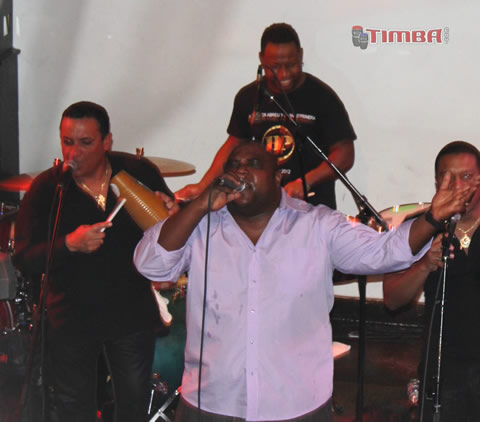 For those in the audience who were none the wiser about the sad news regarding Alexander Abreu's father that had reached him hours before showtime for the first performance, these two nights would merely have been two of the most intense Timba concerts that they had ever experienced live. Knowing that Alexander was somehow channeling the strength to play through the pain without slowing up a step made these even more remarkable and memorable. It is a sign of how wildly popular many of his songs (especially Carita de Pasaporte) have become in the Timba community that for large parts of both shows, the audience was singing along, and he was able to move his microphone in and out of the audience for call-and-response on many of the numbers. There was a true and sometimes frenzied bonding between Alexander, the band and the fans that I don't remember seeing since Los Van Van (and I) were much, much younger.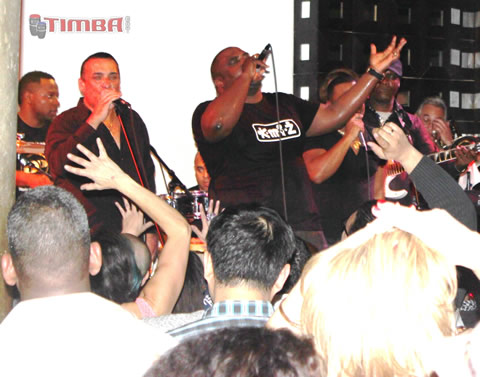 Although Tirso Duarte didn't appear with the band until Friday night, there were quite a few other (and unannounced) special guests of note, including for example El Tosco and Gerardo Contino (from NG La Banda), who sang for a bit with the group; Axel Tosca Laugart, who sat in on piano for a few numbers; Andro Mella (who sang with Los Munequitos de Matanzas in the past) sang a few numbers with the group the first night. Some of New York's finest such as Yosvany Terry also stopped in to check out the group. The band's regulars were there in action as well, of course, but what first-tier musician would NOT beg to sit in with this group for a song or two if he or she had the chops and the permission? I'm guessing that some of the musicians have worked as hard at memorizing the music as the audience has at memorizing the lyrics.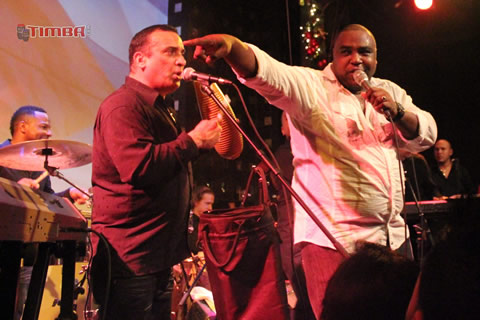 There was a little bit of drama during the second night when some issues with the sound system brought the show to a temporary halt midway through the show, but these issues were addressed rather quickly, and the band came roaring back sounding better than ever. By the second half of the second show, this was a perfect storm of both the band and the audience in pure Timba bliss that had been building up since the beginning of the first show.
We don't catch a flight to these shows in order to check out the DJs, but during our last trip to New York, we learned how vitally important it can be not to have a problem if you are going to use one to open the night. The DJ for both of these performances, DJ Micha, was spot-on with his Timba picks and what was needed to pump up the crowd.
A few pictures from these nights are below. See also the second gallery for additional pictures.

















Bill Tilford - Wednesday, 19 December 2012, 04:42 PM