Lo Nuevo
[hide]
Fotos Del Día
[hide]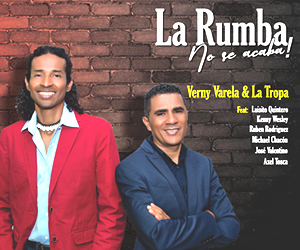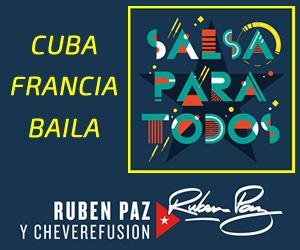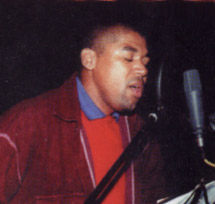 (photo from liner notes of "Cubamanía",
Global Disc Platinum Records)
instrumento/instrument: voz/voice
grupos/groups: Klimax, Charanga Habanera, Irakere , Havana Ensemble
grabaciones/recordings: Charanga Habanera: Love Fever; Charanga Habanera: Hey You, Loca; Klimax: Oye como va
lugar de nacimiento/birthplace: Guantánamo
formación musical/musical background: ?
lugar actual de residencia/current residence: La Habana
In the fall of 2004 Leo is on tour with Juan de Marcos and the Afro-Cuban All Stars in Canada. Here are a couple of recent photos, courtesy of Cristian Muñoz. In Havana he is busy as a solo artist often singing at Casa de la Música Galiano as an opening act for the timba shows.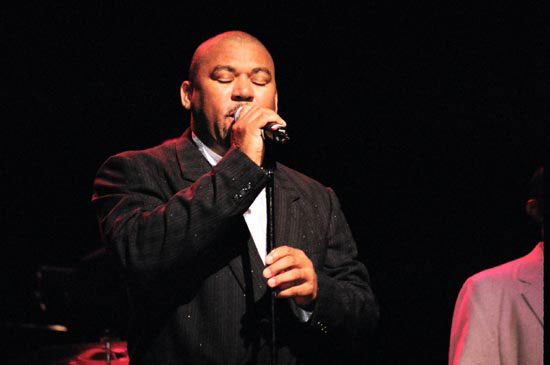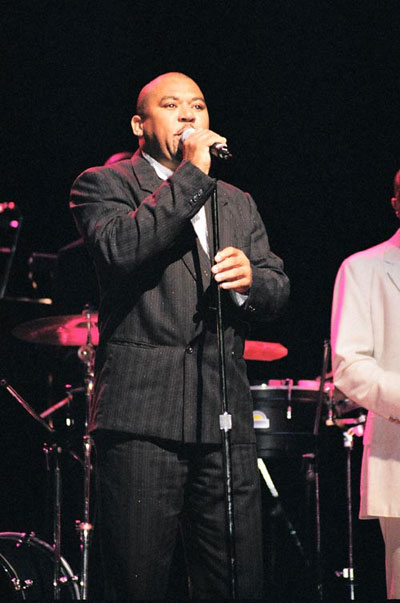 Leucidio es el verdadero nombre de Leo Vera, quien nació en la ciudad de Guantánamo y allí mismo empezó su carrera artística.
Ha cantado desde que era un niño, en muchísimas orquestas, y ha incursionado en muchísimos géneros.
De Guantánamo se mudó a la Isla de la Juventud, donde siguió cantando con varios grupos locales, y de ahí a La Habana, y en el año 1991 empieza a cantar con La Charanga Habanera, y trabaja con David por 3 años.
En 1994 forma parte de Irakere de Chucho Valdés, hasta que se separa de éste con el saxofonista César López y otro grupo de músicos para formar "Havana Ensemble". Más tarde se separa también de ésta, y su suma a Klímax, de Giraldo Piloto, con quien trabaja unos meses, y grabó dos discos.
Finalmente, hace 2 años y medio aproximadamente, fundó su propia orquesta, a la que se le podía ver muy a menudo en el Café Cantante del Teatro Nacional. [Majela Serrano]
Michelle White - miércoles, 23 marzo 2011, 03:31 am