New Stuff
[hide]
Photos of the Day
[hide]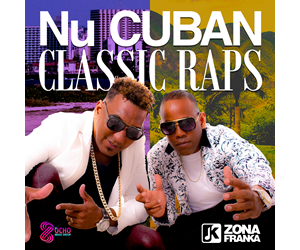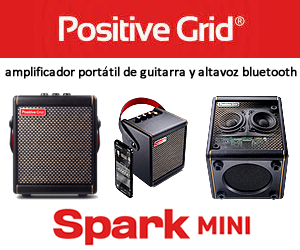 SpanishEnglishInvención Lekszycki - (Colibrí) 2014
CD Review: Invención Lekszycki by Ernán López-Nussa (Producciones Colibrí 2014)
Review by Bill Tilford, all rights reserved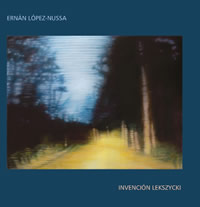 Ernán López-Nussa has emerged as a giant of Jazz in Cuba, and if it were not for the limited production runs and distribution of his recordings outside of the country along with limited tour opportunities in countries like the U.S., I could probably have placed a period after the word Jazz. He is recording constantly and has a rather massive collection of awards in Cuba to show for it. He does, however, follow his own path, which constantly defies North American expectations of what "Cuban Jazz" should look and sound like. For example, you will rarely encounter traditional Afro Cuban percussion instruments in his recordings. One only needs to listen to a few bars to realize that his drummers function perfectly well without those, but I once had the experience of listening to a potential booking agent ask why there was not a conga drummer in the group. Ernán also embraces his classical background with both arms and has made something of a speciality out of his ability to blend that music with both traditional Cuban motifs and Jazz effortlessly. This, too, however, defies North American stereotypes. He also has that sense of humor that, like Don Ellis once did, can occasionally startle those unfortunate and deluded creatures who believe that Jazz needs to be all serious all of the time. Those who listen with open ears, however, will be treated to some delightful music, and Invención Leckszycki is the latest entry in a string of wonderful recordings.
Lekszycki is Ernán's maternal surname, of Polish origin via France. The Invención part of the title is a reference to a work by J. S. Bach that inspired the title track. However, this album is not an extension of Sacrilegio, which used Jazz variations of Classical music as its foundation. Although the title track is firmly grounded in Classical music, the opening song, Flash, is in a style closer to what was once known as Cubop, Esto no es una elegia is a lush instrumental arrangement of a Silvio Rodríguez composition, The untrained ear might think that La Felicidad is based upon a classical composition, but it is actually a beautifully-ornamented instrumental arrangement of a song by Pablo Milanés.

The tenor saxophonist Orlando Sanchez (who, incidentally, frequently plays in Chicago now), lives in a zone between Bop, Post-Bop and Free Jazz; on clarinet, however, he contributes a nice New Orleans-style performance in La Viña del Señor, which opens with a Ragtime motif and later blends elements of DIxieland and danzón (unable to resist an opportunity for a musical joke, they sneak in a brief quote from Weather Report's Birdland). N.Y. no eres tú has the unusual touch of Kelvis Ochoa singing a Jazz ballad. Rumba Francesa uses a French folk song, Brave Margot by Georges Brassens, as its core, but as a Rumba (and yes, without the traditional percussion, but no, that is not a problem here). It is worth listening to the French original (including the lyrics) prior to listening to the Rumba version. The closing track, Freeway, sneaks in another quote from Weather Report and probably most closely resembles the Ernán López-Nussa that North Americans remember from a couple of decades ago.

Gastón Joya's acoustic bass work is splendid thoughout the recording, and if Ernán's recordings receive more international exposure, Mr. Joya's level of international recognition will almost certainly rise with it. Ernán's piano, of course, is formidable - the combination of the different influences that shape his thinking and his willingness to draw upon all of them together give him a depth that is often missing when artists attempt to conform to stereotypes.
Invención Lekczycki won a Cubadisco 2015 award in the category Jazz Cubano. It was also nominated in the Recording (engineering) category.
Songs:

1. Flash (Ernán López-Nussa)
2. Esto no es una elegía (Silvio Rodríguez)
3. La Viña del Señor (Ernán López-Nussa)
4. Instantes (Mikael Tariverdiyev)
5. N. Y. no erse tú (Ernán López-Nussa)
6. La felicidad (Pablo Milanés)
7. Invención Lekszycki (Ernán López-Nussa)
8. Rumba francesa (Ernán López-Nussa)
9. Freeway (Ernán López-Nussa)
Personnel in Invención Lekszycki
| Role - Instrument | Name |
| --- | --- |
| Piano, Leader | Ernán López-Nussa |
| Bass | Gastón Joya |
| Drums (3, 4, 5, 7) | Enrique Plá |
| Drums (1, 2, 8) | Ramsés Manuel Rodríguez |
| Drums (9) | Ruy Adrián López-Nussa |
| Tenor Sax; Clarinet in 1, 3 | Orlando Sánchez "Cubajazz" |
| Trombone | Juan Carlos Marín |
| Trumpet (1, 3) | Roberto García |
| Sequencers (9) | X Alfonso, Ruy Adrián López-Nussa |
| Vocals (5) | Kelvis Ochoa |
| Musical Production, Orchestrations, Arrangements | Ernán López-Nussa |
| Executive Producer, Manager | Rolando Montes de Oca |
| Recording and Mixing | Orestes Águila |
| Mastering | Victor Cicard |
| Studio | Estudios Abdala |
Bill Tilford - Thursday, 18 June 2015, 07:29 PM