New Stuff
[hide]
Photos of the Day
[hide]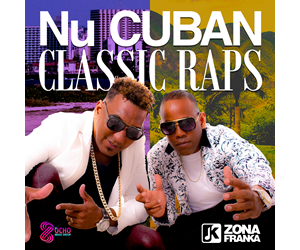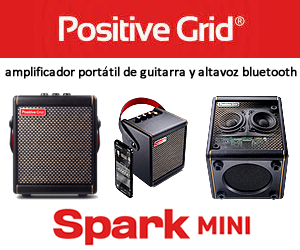 SpanishEnglishLa Habana Tiene Su Son - Septeto Nacional
CD/DVD Review: La Habana Tiene Su Son by Septeto Nacional Ignacio Piñeiro
(Bis 2012)
Review by Bill Tilford, all rights reserved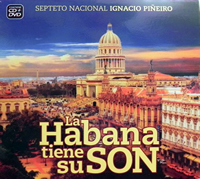 This distinctive CD/DVD set includes a DVD of a live concert in Switzerland in 2007 and a 2011 studio recording. The song selections are completely different with the exception of Gloria a Los Rumberos, which appears in both discs. The DVD also includes several very informative interview segments with renowned musicologist Helio Orovio (in Spanish with English subtitles) about the history of the music and Ignacio Piñeiro.The package also includes excellent liner notes that expand the discussion of the roots of the music.

In their zeal to promote modern Cuban dance music, which was admittedly neglected for too many years by too many leaders of the music industry establishment in places like North America, some champions of modern genres such as Timba have at times been too dismissive of the classic Son. The Son is still a living, breathing, vital form, as you will hear in these recordings. In this writer's opinion, Septeto Nacional also remains one of the very best choices among the bands that are still performing for listening to a percussion section that stresses the role of the bongó, claves and maracas rather than the congas and trap drums that dominate more modern versions of Cuban dance music. This is particularly interesting when one considers the fact that Ignacio Piñeiro himself was also a rumbero.
La Habana Tiene Su Son was nominated for a Latin GRAMMY (Best Traditional Tropical Album) and a Cubadisco Award (Traditional Popular Music) in 2013. In spite of the fact that the audio quality in the live concert footage in the DVD is slightly raw (but perfectly listenable, and the CD does not have this issue), this is very much worth having both for the excellent music and for the history included in the package, which may very well be the best presentation of that information that we have seen in a recording of this type.
This website for the Bis label is www.bismusic.com
CD Tracks:
1. La Habana Tiene Su Son
2. Soliviano En Tumba
3. Cuatro Palomas
4. La Esencia Del Son
5. Chachachá Pá Gozar
6. Entre Lo Mojado y Seco
7. Lo Más Sublime
8. Gloria A Los Rumberos
9. No Hay Nada Más Que Decir
10. Recordando Viejos Tiempos
11. Una Historia Que Le Zumba
12. Alma Felina
13. Fíjate Que No Es Igual
14. Pégate A La Puntica (Guaracha-son version)
15. Tú Tienes Timbilla
16. Pégate a la Puntica (Rumba version)
DVD Tracks:
1. Tema de Presentación
2. Échale Salsita
3. Cuatro Palomas
4. Tu Son Trresero
5. Llegó El Dulcerito
6. Convergencia
7. El Discreto
8. El Palomo
9. El Diablo Tún Tún
10. Mayeya
11. El Final No Llegará
12. Candela Mi Son
13. Recordar Es Vivir
14. Dónde Andaba Anoche
15. Tema Despedida
Personnel in La Habana Tiene Su Son
| Role - Instrument | Name |
| --- | --- |
| Director & Lead Vocals | Eugenio Rodríguez "Raspa" |
| Bongó & Administrator | Frank Oropesa "El Matador" |
| Guitar, Vocals & Percussion | Dagoberto Sacerio Oliva |
| Tres | Enrique Collazo Collazo |
| Trumpet | Agustín Someillan García |
| Bass | Raúl Acea Rivera |
| Maracas & Vocals | Crispín Díaz Hernández |
| Guest Artists | Orlando Pérez "Landy" (Piano, CD, 5); Gonzalo Emilio Moret López (Vocal, CD, 10); Ernesto Gatell "El Gato" (Voice, CD, 16); Conjunto Folclórico " Timbalaye" (CD, 16); Amik Guerra (Trumpet, DVD, 5,10,13); Mateo Zender (Bongó, DVD, 9); Shama Milán, Tres, DVD, 10) |
| Executive Producer (CD & DVD) | José Manuel García Suárez |
| General Producer (CD) | Francisco David Oropesa Fernández |
| Co-Producers (CD) | Dagoberto Sacerio Oliva y Lázaro Tamayo |
| Arrangements (CD) | Dagoberto Sacerio Oliva, Agustín Someillan García & Francisco David Oropesa Fernández |
| Film (DVD) | Roberto Ravenna & Shama Milán |
Bill Tilford - Friday, 10 January 2014, 03:00 PM