Archivo
New Stuff
[hide]
Photos of the Day
[hide]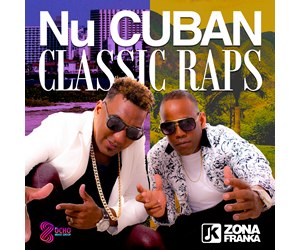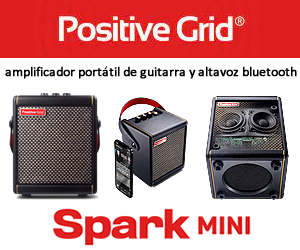 Sin Clave No Hay Na
domingo, 29 marzo 2020, 05:31 am
MÚSICA CUBANA IN THE TIME OF COVID-19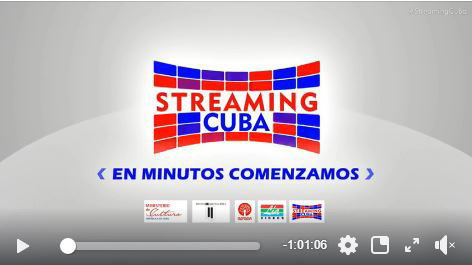 English: As these lines are being written, much of the world is under restrictions on public gatherings due to the COVID-19 pandemic. This is affecting musicians everywhere regardless of the type of music that they play since live performance is a much more important income source than recordings, and Cuba is no exception. Festivals and tours have been canceled or postponed, and performance spaces are closed. We encourage you to support your favorite musicians wherever they are and whatever they play, but this being a website dedicated to Cuban music, we wanted to take a moment to mention some things you can do to enjoy and be supportive of that music specifically.
1. Some musicians in Cuba are using Facebook Live to share live performances online. More virtual concerts are appearing, some of which are connected to operations like Streaming Cuba. These vary in length from a song or two to nearly an hour. This writer's advice: spend more time enjoying these and less time obsessing about the latest disease statistics. Internet is still relatively expensive within Cuba so another way you can help the musicians directly is offer to send them telephone or Nauta time via services like Hablacuba.com.
2. More Cuban recordings than ever are available in online stores like Amazon or Itunes in addition to Spotify, Deezer and Youtube. With the departure of tourists from Cuba and the cancellations of tours during the pandemic, the music industry there is suffering greatly along with the rest of the economy, If you want to help Cuba's music industry and your favorite artists in these times, now is the time to buy the album when you can rather than merely listen for free.
3. If you are a radio host, now is the time to be proactive about airing new recordings - the tours that were going to help introduce those to the world have vanished. Radio can't replace those, but it can help alleviate the problem.
4. If you live outside of Cuba, don't forget the musicians playing this music in your country of residence. In addition to the immediate loss of income for all of them, the loss of key tours increases the challenges for the career trajectories of rising groups. An example that this writer has seen personally is that of Kiki Valera y su Son Cubano, whose new recording Vivencias en clave cubana has received excellent critical, popular and radio reactions, and they were about to begin a promising tour launch with the SxSW Festival plus a series of ancillary performances and subsequent dates in other cities. Thanks to COVID-19, they are now scrambling to find Plan Bs to stay in front of the public, Plan B being mostly videos as in many cities, even virtual concerts are now difficult if not impossible. Hopefully they will still have a successful forward path, but one can only wonder what life might be like for them and for many other rising artists now had the pandemic not intervened.
We may not be able to share physical space right now, but we CAN connect virtually. Never forget that. We are only as alone as we choose to be.
We invite your comments.



Español: a medida que se escriben estas líneas, gran parte del mundo está bajo restricciones en las reuniones públicas debido a la pandemia de COVID-19. Se está afectando a los músicos en todas partes, independientemente del tipo de música que tocan, ya que la presentación en vivo es una fuente de ingresos mucho más importante que las grabaciones, y Cuba no es la excepción. Se han cancelado o pospuesto festivales y giras, y los espacios de actuación están cerrados. Lo alentamos a que apoye a sus músicos favoritos donde sea que estén y lo que sea que toquen, pero al ser un sitio web dedicado a la música cubana, queríamos tomarnos un momento para mencionar algunas cosas que puede hacer para disfrutar y apoyar esa música especificamente.
1. Algunos músicos en Cuba están usando Facebook Live para compartir presentaciones en vivo en línea. Están apareciendo más conciertos virtuales, algunos de los cuales están conectados a operaciones como Streaming Cuba. Se varían en duración de una canción o dos hasta casi una hora. Consejo de este escritor: pase más tiempo disfrutando de ellos y menos tiempo obsesionándose con las últimas estadísticas de enfermedades. Internet sigue siendo relativamente costoso dentro de Cuba, por lo que otra forma de ayudar a los músicos directamente es ofreciéndoles enviarles tiempo telefónico o en Nauta a través de servicios como Hablacuba.com.
2. Más grabaciones cubanas que nunca están disponibles en tiendas en línea como Amazon o Itunes, además de Spotify, Deezer y Youtube. Con la salida de turistas de Cuba y la cancelación de giras durante la pandemia, la industria de la música allí está sufriendo mucho junto con el resto de la economía. Si desea ayudar a la industria de la música de Cuba y sus artistas favoritos en estos tiempos, ahora es el momento de comprar el álbum cuando puede en lugar de simplemente escucharlo gratis.
3. Si usted es un locutor de radio, ahora es el momento de ser proactivo para emitir nuevas grabaciones: las giras que ayudarían a presentarlas al mundo han desaparecido. La radio no puede reemplazarlos, pero sí puede ayudar a aliviar el problema.
4. Si vive fuera de Cuba, no olvidas a los músicos que tocan esta música en su país de residencia. Además de la pérdida inmediata de ingresos para todos ellos, la pérdida de conciertos claves aumenta los desafíos para las trayectorias profesionales de los grupos en ascenso. Un ejemplo que este escritor ha visto personalmente es el caso de Kiki Valera y su Son Cubano, cuya nueva grabación Vivencias en clave cubana ha recibido excelentes reacciones críticas, populares y de radio, y estaban a punto de comenzar un prometedor lanzamiento de gira con el Festival SxSW más una serie de presentaciones auxiliares y fechas posteriores en otras ciudades. Gracias a COVID-19, ahora están luchando para adivinar el Plan B para mantenerse frente al público, el Plan B probablemente es principalmente videos porque en muchas ciudades, incluso los conciertos virtuales ahora son difíciles, si no imposibles. Esperemos que sigan teniendo un camino hacia adelante exitoso, pero uno solo puede preguntarse cómo sería la vida para ellos y para muchos otros artistas emergentes si la pandemia no hubiera intervenido.
Es posible que no podamos compartir espacio físico en este momento, pero SI PODEMOS conectarnos virtualmente. Nunca lo olvida. Solo estamos tan solos como elegimos estar.
Invitamos sus comentarios.
continue reading Sin Clave No Hay Na