New Stuff
[hide]
Photos of the Day
[hide]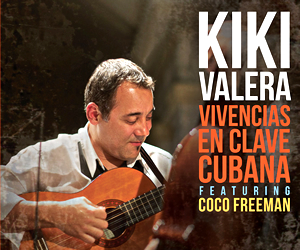 Casa de la Música, Miramar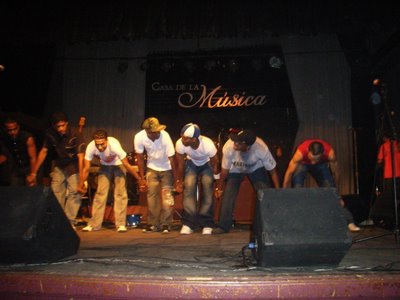 Charanga Forever take a bow at Casa de la Musica, Miramar
CASA DE LA MUSICA, MIRAMAR
upstairs: EL DIABLO TUN TUN
20 y 35, Playa
Tel: 204 0447/202 6147
Matinees: 5pm-9pm Entrada: $5/$10
Nights: Main band on between midnight and 1.30 (weekends). There is sometimes a dismal comedian on first. Entrada: $5-$25

This stalwart of the scene is much smaller than its sister club, but generally has very good sound. The stage is a little high - if you want to stand close to the band, you're gonna get a crick in your neck. Also: not much room for dancing - way too many tables and chairs, which is nice for sitting, not so much for moving. The floor here is always slippery: wear rubber-soled shoes. I have yet to go to the Diablo Tun Tun upstairs, though I did get a glimpse inside one night: seems to be more of a sit-down gig. Taxis home after hours will be illegal cars and should cost about $5-$6 to Centro Habana.
Kevin Moore - Wednesday, 23 March 2011, 03:31 AM