Lo Nuevo
[hide]
Fotos Del Día
[hide]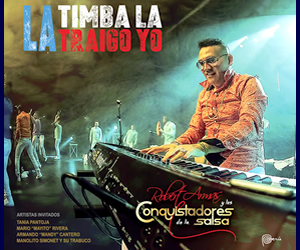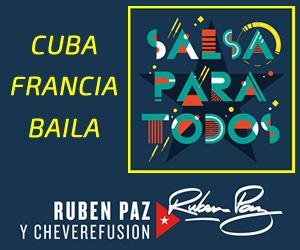 2 Nights in La Casa de la Música Miramar
2 Nights / 2 Noches in /en La Casa de la Música Miramar
May / Mayo 2014
Photos & Summary / Fotos & Resumen: Bill Tilford
All Rights Reserved / Todos los derechos reservados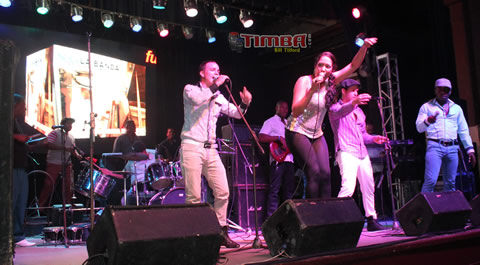 ENGLISH: One of highlights of my trip to Havana Cuba in 2014 for Cubadisco and the Symposium was a couple of late-night concerts at the Casa de La Música Miramar, a nightclub / souvenir shop / cocktail bar / CD store operated by EGREM. Timba is very much alive in the Casas (I chose Miramar this time because I went to Galliano during my previous trip. EGREM graciously granted permission to photograph the bands, which incidentally were NG La Banda and Manolito Simonet y su Trabucos. They did request that I restrict the photography to the bands, and I complied. Depending upon who is playing, the cover is usually between 10-20 CUC, and the drinks are affordable. I spent far more money purchasing CDs before the concert than I did for the concert itself. There are matinees as well as late shows. During the late shows, there is an opening sequence with videos followed by an opening act followed by the headliner. I found the staff very friendly.
Although EGREM operates the Casas, it is not necessary to be working exclusively with EGREM in order to perform there.
Although the Casas may not have the same ambience as a gigantic outdoor concert, they are an excellent way to see Timba performances by some of the best bands in an indoor setting. Both NG and Manolito were in top form when I saw them.





ESPAÑOL: Uno de los puntos destacados de mi viaje a La Habana Cuba en 2014 para el Cubadisco y el Simposio fue un par de conciertos nocturnos en la Casa de la Música Miramar, una discoteca / tienda de recuerdos / bar de cócteles / tienda de CD operado por la EGREM. La Timba es muy vivo en las Casas (elegí Miramar esta vez porque fui a Galliano durante mi viaje anterior). EGREM me concedió amablemente permiso para sacar fotos de los grupos, que incidentalmente fueron NG La Banda y Manolito Simonet y su Trabuco. Me pidieron que yo restringiera la fotografía a los grupos; y lo hice. Dependiendo de quién está tocanda, el precio es por lo general entre 10 a 20 CUC, y los tragos son asequibles. Gasté mucho más dinero comprando CDs antes del concierto que para el concierto en sí. Hay matinés, así como espectáculos finales. Para comenzar los espectáculos, hay una secuencia con videos seguido de un grupo menos conocido seguida de la cabeza de cartel. El personal me pareció muy amable.
Aunque las Casas son parte de EGREM, no es necesario trabaja exclusivamente con EGREM para tocar allí.
Aunque las Casas no tengan el mismo ambiente como un gigantesco concierto al aire libre, son una excelente manera de ver actuaciones de Timba de algunas de las mejores bandas en un ambiente interior. Ambos NG y Manolito estaban en plena forma cuando los vi.
Click on the images below to enlarge them / haz clic en las imagenes para ampliarlas.
Rows/Filas 1-5: NG La Bands
Rows/Filas 6-10: Manolito Simonet y su Trabuco







































Bill Tilford - Tuesday, 14 April 2015, 12:05 PM