New Stuff
[hide]
Photos of the Day
[hide]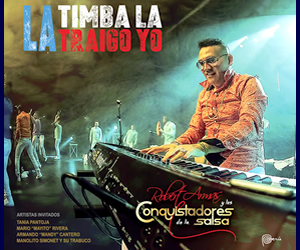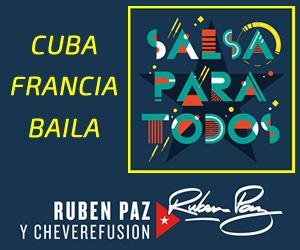 4th Annual Festival Cubano
4th Annual Festival Cubano, Part I
Riis Park, Chicago Illinois, 2-4 August 2013
Photos and story by Bill Tilford, all rights reserved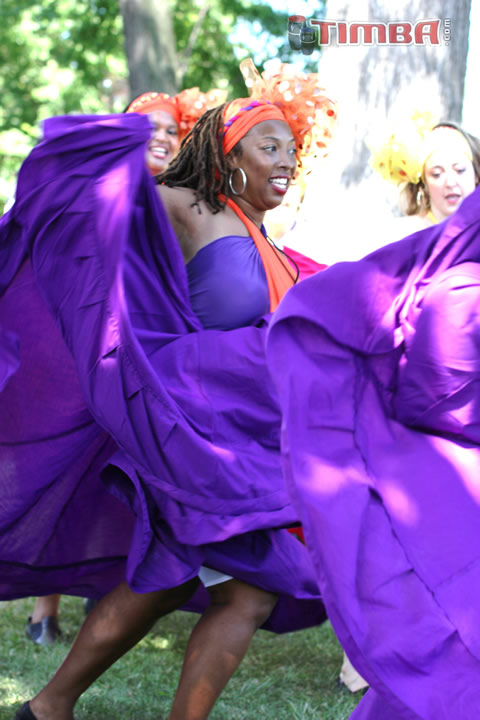 I'm going to depart from standard journalistic procedure and use the personal "I" here because "this writer" will eventually put you to sleep and "we" might frighten a colleague or two. Let me start by observing that I have had the privilege (the good ones) or the task (the not so good ones) of being in and around cultural festivals celebrating several different nationalities over the decades, and no matter who you are, be it Cuban, Irish, German or whatever, the experience in the United States is that there are those who do the work, those who enjoy attending, those with legitimate complaints and suggestions, and those whose primary purpose in life is to find something wrong at any cost. This festival is no exception, and after watching that last (very small but very vocal) category in action, it occurred to me that it was truly sad that their complaints were not being set to music since that is such a key ingredient of this festival. Always ready to be of service, I humbly offer a generic little ditty that could also be used for any other festival but has been specially modified for this one. May those for whom complaining is a contact sport find this useful at future events:
Una canción pa' quejarse
(To the tune of MacArthur Park, English version by Bill Tilford)
I recall those yellow dollar bills
hoping I could save
Only like to come around for free...
Those bills like tender babies in my hands
and the people playing congas by the tree
And now Riis Park is melting in the dark
all that sweet, sweet clave goin' down
someone sold a taco, what a pain
I don't think that I can take it
'cause that love, I'd have to fake it
and I'll never do that festival again, oh no...
(To be sung annually by returning festivalgoers in the Very Impatient People section)
Let me reiterate that this was a small but fanatical bunch, a few of whom may have even purchased tickets and actually saw what they were complaining about, but that's by no means guaranteed given that Facebook lets you send complaints from as far away as the planet Jupiter now if you are so inclined. The big picture here is that any festival that lets you see Timbalive with acceptable sound quality for $5-$7 automatically receives a get out of jail free card for most of the small stuff in my game. Now then, what you were waiting for...

Day 1: What's Dub Got To Do With It?
Tragically, I missed the first day due to unavoidable time conflicts, but Day 1 was dedicated to the history of House music, a genre for which Cuban Americans in Chicago were partially responsible. If you stream Frecuencia Total (Radio Rebelde) from Habana on the web now in the daytime, it will often sound more like this probably did than anything else that happened later on during the weekend. Therefore, the next time that somebody says "I want to hear what they are playing in Habana on the radio right now" my answer may very well be "Be careful what you pray for."
Day 2: Jer-Ry, Jer-Ry, Jer-Ry...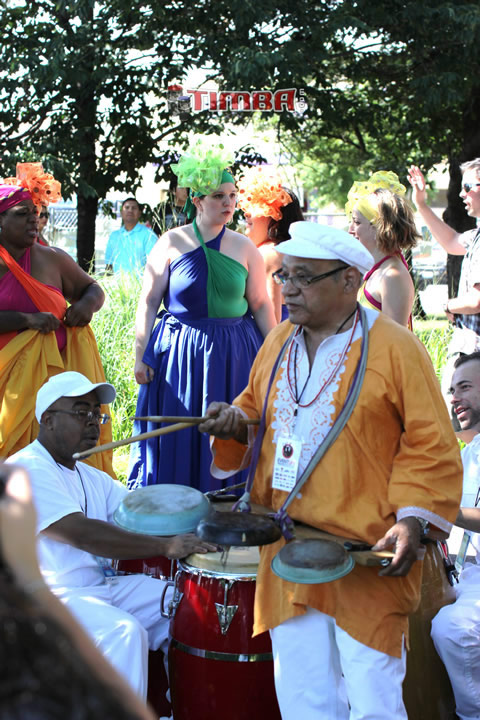 I parked like a civilian rather than exercise any press privileges because I wanted to see if last year's parking adventures had been addressed. They had, including a free shuttle bus. Kudos to the Festival for apparently solving what had been a major issue last year. I arrived to what was supposed to be a short rumba/comparsa set by the new folkloric dance company Kimbara and some accompanying musicians followed by a ribbon-cutting ceremony and procession to the main stage. Some of the politicians were delayed (I suspect, but cannot prove, that some of the lechon vendors were the culprits here), and it became a longer music/dance thing followed by the ceremony. All was not lost, however. The dancers were good, and so was the music. After the politicos did their thing (and thanks to all of you for your support of the festival), the procession to the main stage began.
One of the most common complaints that I saw in the social networks that may not be totally out of whack was about the DJ music. I'm going to stay mostly neutral on that score since I hope that the Festival is one day prosperous enough to consider having all live music almost all the time. I will note that the very first song I heard on the speakers when entering the park was Los Van Van's Te Pone La Cabeza Mala. One certainly hopes that people recognized that as Cuban. On the other hand, I did hear a different DJ play El Cantante later, and I usually throw a penalty flag for that now even at Puerto Rican events. Since it's not reasonable to expect the Festival to be burdened with reviewing every DJ song list, I would suggest instead to the DJs themselves: Remember where you are and why you are there. I wouldn't pack my Polka records to this event even though some of the songs are hilarious and I love them and so do my friends. You should do some selective editing as well.
I missed some of the beginning of the main stage action but picked up with La Obra, a group that plays a sort of Bachata-hard Rock-merengue fusion. If Santana had wandered off into Bachata, something like this might have happened. They are a matter of taste but very good at what they do and may have potential if heard by the right sets of ears. Miles Peña came on later and did a mainstream but very nice Salsa set. Some of his backing band was from the brass section of area favorite Nabori, and they had a license to wail a bit.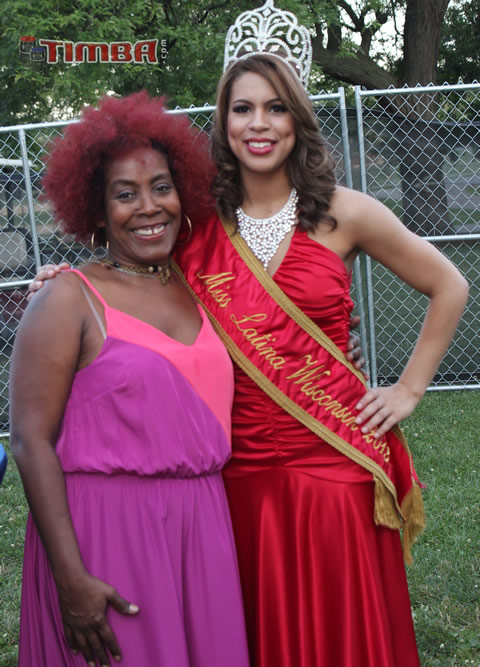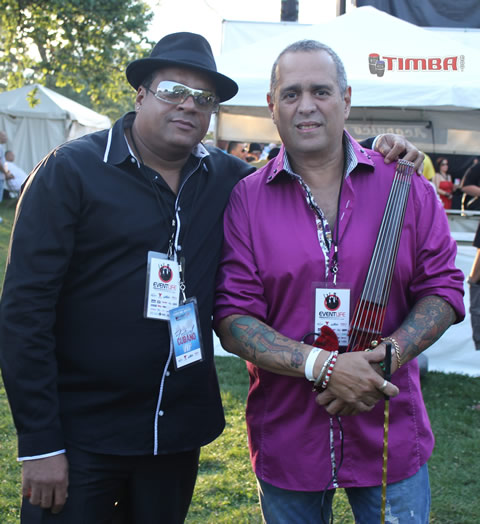 (Left: El Moro de la Salsa and Alfredo de la Fe; Right: Xiomara Laugart and Tania Alvarez)
Things kicked into high gear when Alfredo de la Fe came on. Always the showman, he had his electric violin wired for sound and drove the crowd wild when he went out into the middle of it to solo in one of the songs. His singer, El Moro de la Salsa, was also excellent, and he let the brass section cut loose as well. Mucho swing, and by now, if you were there, you already had experienced more than your money's worth of show. Xiomara Laugart then joined the group. Xiomara did one of the best portrayals of Celia Cruz back when those shows were big, and she also happens to be the mother of Axel Laugart, whom our regular readers know from his work with Pedrito Martinez among other things. This was a retro moment, and Xiomara owned this audience, which had grown considerably larger since earlier in the afternoon. She had them singing along to Quimbara, and she, El Moro and Alfredo did a version of Guantanamera in trio that was so good that I wasn't even muttering "oh, Guantanamera again" while listening. (That is part of the secret to playing these songs effectively - show respect for the material and find something personal to say with it at the same time.)
At the end of their set, I stepped backstage to get a beverage and shake a hand or three. A strategic error on my part, as a humongous crowd had gathered for the final act. This being Chicago, as I began to hear them chanting "Jer-RY!, Jer-RY!, Jer-RY!", I couldn't help but think of a completely different Jerry, his television show, the flying chairs and cousins fighting over who had the right to date their neighbor's pet goat. But no, it turned out to be the salsero Jerry Rivera, who was clearly very popular with this crowd. His set was the closest thing to a positive Rock concert vibe (minus the drug busts and vomit) that I have seen at this festival. But it was also almost impossible now to get out in front of the stage at that point, so forgive me for our shortage of pictures of the fellow.
Click on the thumbnails below to enlarge the images, which are:

Row 1: The opening ceremonies on Saturday
Row 2 (l to r): March to the main stage, La Obra, Miles Peña
Row 3 (l to r): Miles Peña, Alfredo, Alfredo and Xiomara
Rows 4-5: Alfredo, Xiomara and El Moro de la Salsa, Jerry Rivera at right side of row 5
Row 6: Jerry Rivera
And the score at the end of the second night: Festival 27, Naysayers 3*
(*the DJ question, some other minor background noise with the early afternoon schedule, and I wish somebody would sell guarapo or champola next year...)
Stay tuned for Part II with Timbalive and the rest of the final night...





















Bill Tilford - martes, 06 agosto 2013, 02:26 am