Lo Nuevo
[hide]
Fotos Del Día
[hide]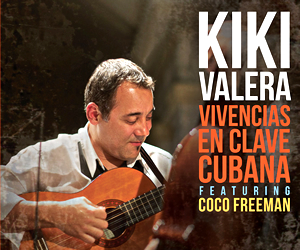 Afro-Cuban All Stars Brookfield WI
Juan de Marcos & The Afro-Cuban All Stars
The Sharon Lynne Wilson Center for the Arts, Brookfield, Wisconsin, 3 October 2015
Photos and review by Bill Tilford, all rights reserved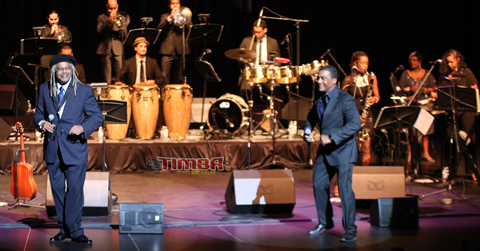 ENGLISH: I have remarked in other places that much of the future growth of Cuban music in the United States will take place in cities like Louisville, Boston, Houston, Albuquerque and other cities that have not necessarily been on the music industry's radar for this in the past. Madison and greater metropolitan Milwaukee are on that list. Juan de Marcos currently has a residency at the University of Wisconsin in Madison, and both that city and Milwaukee are reaping the musical benefits. On Saturday, October 3, I attended a concert of The Afro-Cuban All Stars at The Sharon Lynne Wilson Center for the Arts in Brookfield (a suburb of Milwaukee), Wisconsin. This is an excellent venue for this type of music, and the audience, which filled most of the hall, was very enthusiastic. I hope that we'll have an opportunity to see more Cuban music presented there in the future.
In the course of what I do, I am constantly exposed to so many different versions of songs like El Cuarto de Tula, Chan Chan, Tumba y Bongo etc. by so many groups that for me personally, it takes something special to make me excited about hearing those yet again, but The Afro-Cuban All Stars succeed where most groups would fail. There are a couple of reasons for this. For openers, in addition to the excellent musicianship, they have impeccable arrangements. The big band format is a painful reminder of how much we have lost in the United States with economic conditions that compel most groups to be smaller than they would be under ideal circumstances. The dynamics and special flourishes in the songs by the Afro-Cuban All Stars are at a level you don't hear from most groups playing this music in the United States now. Another thing that makes this group special is although it has real ties with the artists who performed much of its material years ago, it doesn't try to do museum-style frozen-in-time recreations of the songs - you'll hear plenty of straighforward Son, yes, but they mix in elements of Jazz, Funk, even hints of modern Música Popular Bailable here and there, and they do it all with a genuine sense of Swing.
As long as The Afro-Cuban All Stars keeps bringing this much heart and soul to what they do, I'll keep coming back. Meanwhile, if you saw this concert and enjoyed it, please be sure to tell the Wilson Center how much you liked it - they are a newcomer to this music. It would be great to hear more of it there in 2016.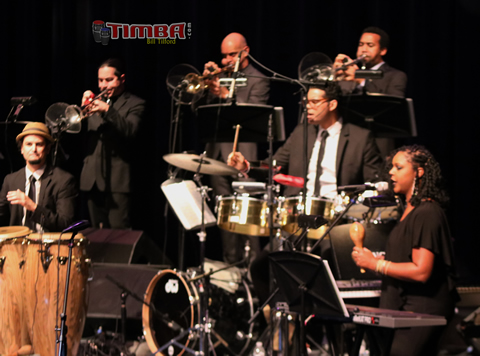 ESPAÑOL: he observado en otros lugares que gran parte del crecimiento futuro de la música cubana en los Estados Unidos se llevará a cabo en ciudades como Louisville, Boston, Houston, Albuquerque y otras ciudades que no necesariamente hayan sido en el radar de la industria de la música para ello en el pasado. Madison y el área metropolitana de Milwaukee están en esa lista. Juan de Marcos tiene actualmente una residencia en la Universidad de Wisconsin en Madison, y tanto esa ciudad y Milwaukee están cosechando los beneficios musicales. El sábado, 3 de octubre asistí a un concierto de The Afro-Cuban All Stars en The Sharon Lynne Wilson Center for the Arts en Brookfield (un suburbio de Milwaukee), Wisconsin. Este es un lugar excelente para este tipo de música, y el público, que llenaba la mayor parte de la sala, era muy entusiasta. Espero que tendremos la oportunidad de ver más música cubana presentada allí en el futuro.
En el curso de lo que hago, estoy constantemente expuesto a tantas versiones diferentes de canciones como El Cuarto de Tula, Chan Chan, Tumba y Bongo etc. por tantos grupos que para mí personalmente, se necesita algo especial para ponerme entusiasma sobre escuchar ellas una vez más, pero The Afro-Cuban All Stars logra éxito donde la mayoría de los grupos fallarían. Hay un par de razones que lo explique. Para empezar, además de la excelente musicalidad, tienen arreglos impecables. El formato de big band es un doloroso recordatorio de lo mucho que hemos perdido en los Estados Unidos con las condiciones económicas que obligan a la mayoría de los grupos a ser más pequeño de lo que serían en circunstancias ideales. La dinámica y adornos especiales en las canciones de The Afro-Cuban All Stars se encuentran en un nivel que no se oye con la mayoría de los grupos que tocan esta música en los Estados Unidos ahora. Otra cosa que hace este grupo algo especial es aunque tiene vínculos reales con los artistas que años atras grabaron gran parte de su material, el grupo nunca trata de hacer "estilo de museo" o "congeladas en tiempo" recreaciones de las canciones - ustedes van a oir un montón de Son convencional, sí, pero se añaden elementos del Jazz, Funk, incluso toques de Música Popular Bailable moderna aquí y allá, y lo hacen todo con un sentido genuino de Swing.
Mientras The Afro-Cuban All Stars sigue trayendo tanto corazón y alma a lo que hacen, voy a seguir viniendo. Mientras tanto, si usted asistió a este concierto y lo disfrutó, por favor asegúrese de decirle el Wilson Center, que es un recién llegado a esta música. Sería genial escuchar más de esta música allí en 2016.
CLICK ON THE IMAGES TO ENLARGE THEM:
HAGA CLIC EN LAS IMAGENES PARA AMPLIARLAS:












Bill Tilford - domingo, 04 octubre 2015, 10:28 pm