Lo Nuevo
[hide]
Fotos Del Día
[hide]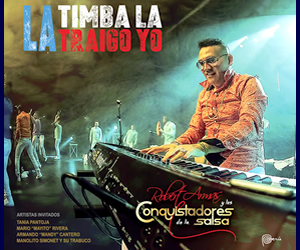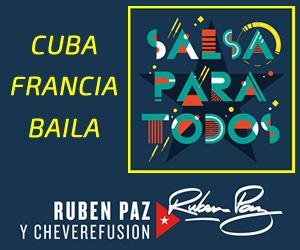 Afro-Cuban All Stars Clifton Center
¡Louisville Baila!
Juan de Marcos Afro-Cuban All Stars Bring Clifton Center To Its Feet
20 March 2013

Review and photos by Bill Tilford, all rights reserved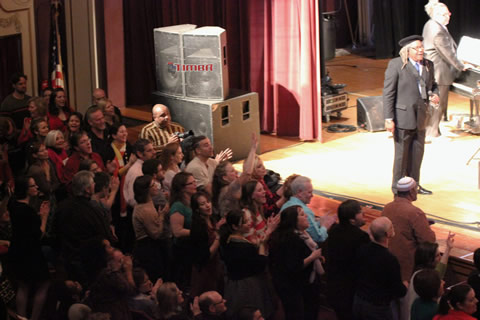 The last time this writer saw this group in the Midwest was literally during the last millennium, and he still remembered the waves of excitement that swept the hall then, so even though the nearest concert this time was a five-hour drive away, he decided to make the trek to Louisville. It was definitely worth the trip, and the crowd at the Clifton Center, which was packed to the rafters, appeared to agree. The Clifton Center is a concert hall rather than a dance hall, but that didn't stop the crowd from dancing up front with the band, on the stage, in the seats - wherever it could find space. We're going to share a few more crowd shots than usual because this show was more interactive with the audience than we usually see and we want to underscore that we aren't exaggerating when we say that the place was packed.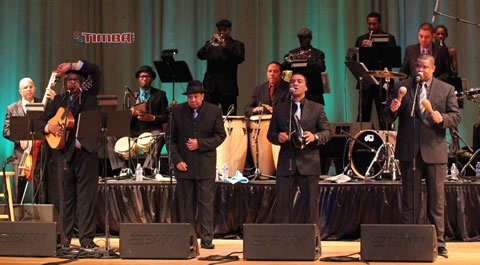 This band plays material that spans decades from the Buena Vista Social Club era up to the present, and it tailors its book somewhat to the audiences for which it happens to be playing. The Louisville program leaned a little more towards classics like Dundunbanza and slightly less on its most contemporary material, but they usually put a modern spin on even the older songs, and towards the end of the show, some very nice Rumba (complete with some demonstration dancing) also broke out on stage. Those audience members who also purchased the CD/DVD Absolutely Live will get a taste of the group doing more of its most modern material as it swung that way during the Live In The Hague concert.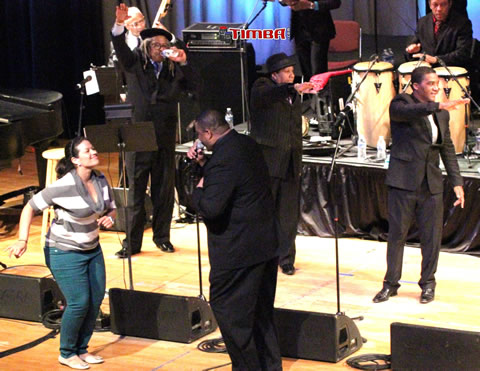 After all these years, this is still one of the very best stage shows for this music, but the show was not at all confined to the stage - Juan de Marcos and his singers went out into the audience, sang with them, danced with them, and got them into the act. One of the braver audience members mounted the stage and danced as well. Whatever inhibitions the audience might have had about getting out of their seats were gone by the time the show hit the halfway mark.
Louisville's own Joanna Garcia, who played with Orquesta Anacaona in Cuba and now plays with the local group Cosa Seria Latinband, sat in (or should we say stood in?) with the group on percussion during the latter part of the show.
Louisville, it's pretty obvious that you know how to party, and you (like us) definitely had a blast at this performance - we have pictures to prove it. There's a lot more of this music where that came from if you want it; it's up to you to convince your city's presenters that you'll keep coming back for more if they bring it.
Click on the thumbnails below to enlarge the images:



























































Bill Tilford - Tuesday, 26 March 2013, 01:50 AM