Lo Nuevo
[hide]
Fotos Del Día
[hide]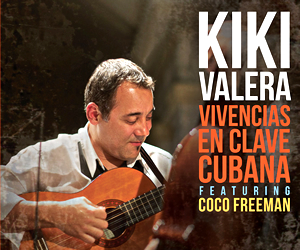 Arturo O'Farrill y Otros at the Iris Jazz Club
Arturo O'Farrill and Others at the Iris Jazz Club, Santiago de Cuba, 13 December 2015
Photos and commentary by Bill Tilford, all rights reserved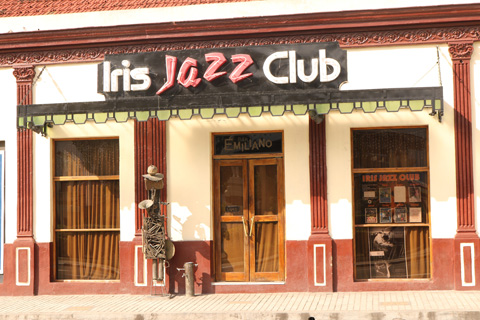 ENGLISH: Although Havana has justifiably gained international recognition for its Jazz scene, and it is still the epicenter of that scene in Cuba, Santiago, on the other side of the island, also has a small but impressive scene that is centered upon the Iris Jazz Club in the Plaza de Marte. I walked into what was billed as a performance by the Arturo O'Farrill Quartet, and they did play a very impressive set, but then they were joined by many - far from all, but many - members of Santiago's Jazz community. It was almost a miniature festival and a very special moment. I love this club - excellent sound and ambience - and I will have a lot more to say about it in the near future.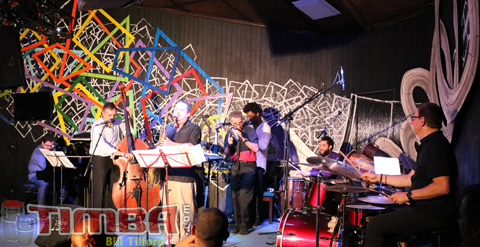 Since his recent recordings were with larger ensembles, it was interesting to hear Arturo O'Farrill with a smaller combo (he reminded me later that he is, at heart, a Jazz pianist, and this concert was also a very convincing musical reminder of that). After the quartet performed, they were joined by members of two very interesting young Jazz ensembles, Influencia and Formas. A very formidable singer, Zuleima Iglesias, joined the proceedings later in the evening. Influencias and Formas are both exponents of what is called Nu Jazz in Cuba (the Cuban version of this sounds different than the North American version, but the common denominator is new elements. The Cuban version contains Cuban rhythms (naturally) and has a more advanced Jazz component than its North American cousin.
Arturo O'Farrill is not the only Jazz artist from the United States working in Cuba, but he has indisputably established himself as the most important, and both of us were equally impressed by the talent in Santiago. It is only a matter of time before those musicians become more widely known.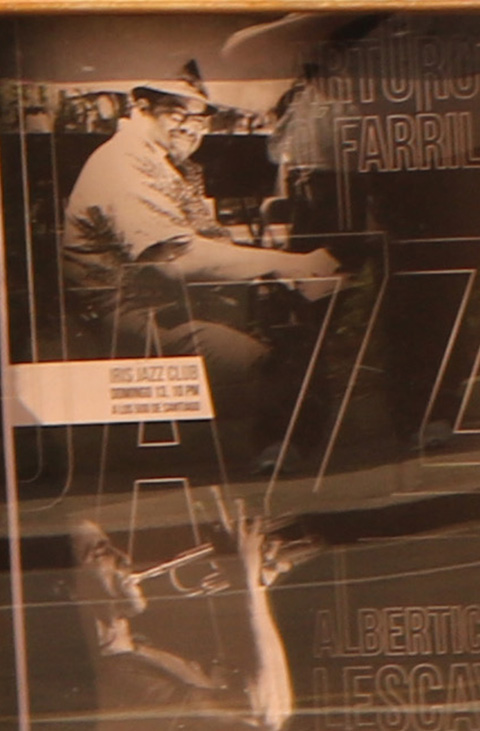 ESPAÑOL:: Pese a La Habana ha ganado justificadamente el reconocimiento internacional por su escena de jazz, y todavía es el epicentro de la escena en Cuba, Santiago, en el otro lado de la isla, también tiene una pequeña pero impresionante escena que tiene su sede en el Iris Jazz Club en la Plaza de Marte. Entré en lo que fue anunciado como una actuación del Arturo O'Farrill Quartet, y ellos dieron un set muy impresionante, pero luego se les unieron por muchos - no todos, pero muchos -miembros de la comunidad de jazzistas de Santiago. Era casi un festival en miniatura y un momento muy especial. Me encanta este club - un excelente sonido y ambiente - y voy a tener mucho más que decir al respecto en un futuro próximo.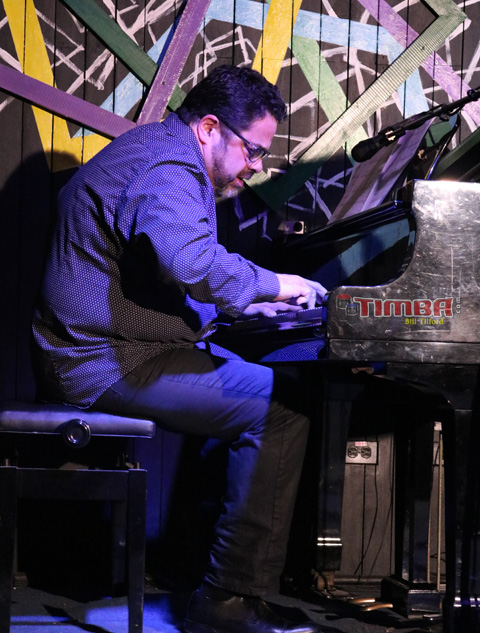 Dado que sus recientes grabaciones fueron con grupos más grandes, fue interesante escuchar a Arturo O'Farrill con un combo más pequeño (él me recordó más tarde que él es, sobre todo, un pianista de Jazz, y este concierto también fue un recordatorio musical muy convincente de eso). Después del set del cuarteto, se les unieron los miembros de dos grupos de jazz jóvenes muy interesantes, Influencias y Formas. Un cantante formidable, Zuleima Iglesias, se unió a los procedimientos más tarde en la noche. Influencias y Formas son dos exponentes de lo que se llama Nu Jazz en Cuba (la versión cubana de esto suena diferente de la versión de América del Norte, pero el denominador común es nuevos elementos. La versión cubana contiene ritmos cubanos (naturalmente) y tiene una más avanzada componente de Jazz que su primo de América del Norte.
Arturo O'Farrill no es el único artista de jazz de los Estados Unidos trabajando en Cuba, pero se ha establecido a sí mismo como indiscutiblemente el más importante, y ambos él y yo estaban igualmente impresionados por el talento en Santiago. Es sólo cuestión de tiempo antes de que los músicos se hacen más conocidos.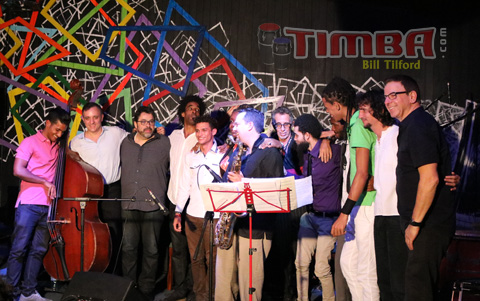 ENGLISH: Click on the images below to enlarge them.
ESPAÑOL: Haga clic en las imágenes de abajo para ampliarlas

























Bill Tilford - domingo, 07 febrero 2016, 11:10 am