Lo Nuevo
[hide]
Fotos Del Día
[hide]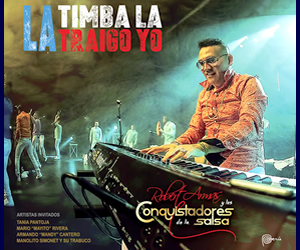 César López & Habana Ensemble at Jazz Café
César López & Habana Ensemble at Jazz Café
La Habana, Cuba, 24 May, 2014
Photos and summary by Bill Tilford, all rights reserved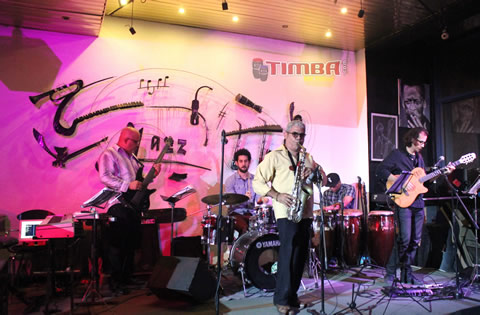 ENGLISH Havana has more excellent Jazz musicians and combos than clubs to feature them regularly, but among the clubs that do focus primarily on Jazz, the Jazz Café, which is in a shopping center across from the Hotel Meilá Cohiba, is one of the best.
César López, a stellar saxophonist who performed with Irakere for nearly decade, formed Habana Ensemble in 1997. It often presents one of the best Cuban perspectives on Bebop, but it is also in the vanguard of the new Jazz in Cuba. In their most recent release Live (you can read a review here), they worked very effectively without a piano or keyboard, but a guest keyboardist was present for this performance
Musically speaking, this group desrves considerably more international recognition than it has received to date, especially from Jazz lovers who also appreciate artists like Charlie Parker, John Coltrane and Chick Corea (even when the group is working without a keyboard, Emilio Martiní's guitar covers a lot of ground).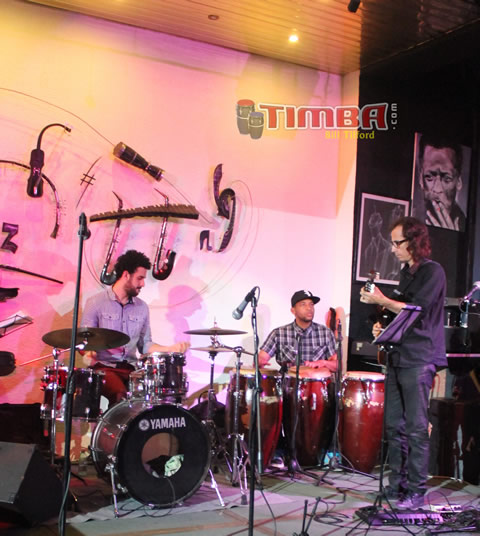 ESPAÑOL La Habana tiene más excelentes Jazzistas y combos que clubes que puedan ofrecer ellos al público de forma regular, pero entre los clubes que se centran principalmente en el Jazz, el Jazz Café, que está en un centro comercial frente al Hotel Meliá Cohiba, es uno de los mejores.
César López, un saxofonista estelar que era integrante de Irakere durante casi diez años, fundó Habana Ensemble en 1997. Se presenta a menudo una de las mejores perspectivas cubananas acerca del Bebop, pero también se encuentra en la vanguardia del nuevo Jazz en Cuba. En su lanzamiento más reciente, Live, (se puede leer una reseña aquí), trabajaron de manera muy eficaz y sin un piano o teclados, pero un tecladista invitado estuvo presente para esta actuación.
Hablando musicalmente, este grupo merece reconocimiento considerablemente más internacional que ha recibido hasta la fecha, especialmente de los amantes del Jazz que también aprecian la música de artistas como Charlie Parker, John Coltrane y Chick Corea (incluso cuando el grupo está trabajando sin un teclado, la guitarra de Emilio Martini cubre mucho terreno).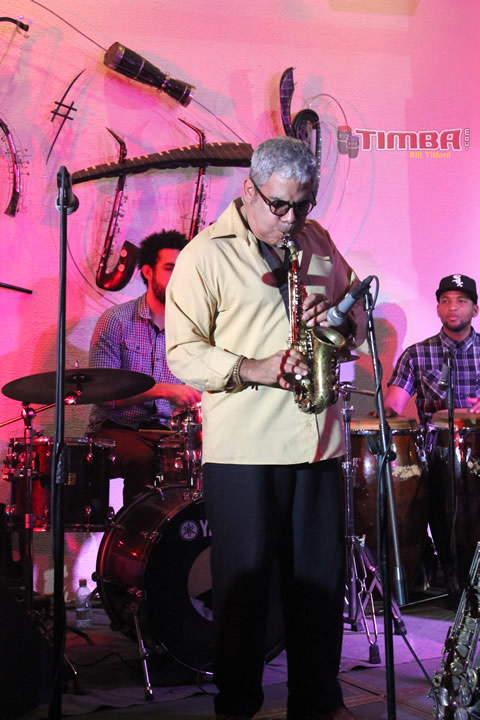 The web site for César López is saxlopez.com
Click on the images below to enlarge them / Haz clic en las imágenes para ampliarlas










Bill Tilford - viernes, 01 agosto 2014, 07:35 pm