New Stuff
[hide]
Photos of the Day
[hide]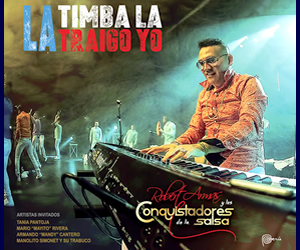 Chicago-Midwest Salsa Open 2014
The 2014 Chicago Midwest Salsa Open & Ray de la Paz Concert
Westin O'Hare, Rosemont, Illinois, 28 July 2014
Photos and sunmary by Bill Tilford, all rights reserved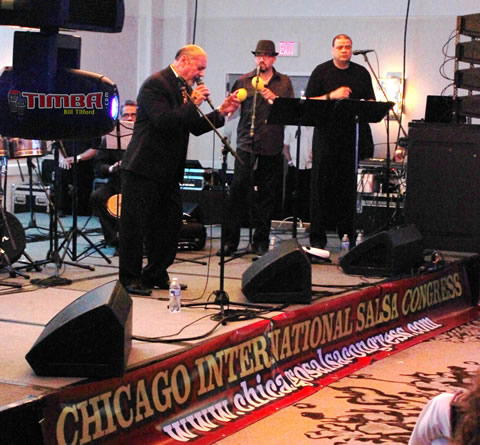 The Chicago Midwest Salsa Open is a qualifying dance compettion round for the Puerto Rico World Salsa Open. The winner receives an all-expense-paid trip to that competition. The criteria for judging the competetion includes stage presence, visual presentation, choreography, technique, couple interaction, rhythm and creativity. "Show" dancewear during the performance is mandatory. (A couple named Brandon and Serena won the competition, which is decided by a panel of three judges.) After a freestyle round with all of the couples, each couple performed an individual set.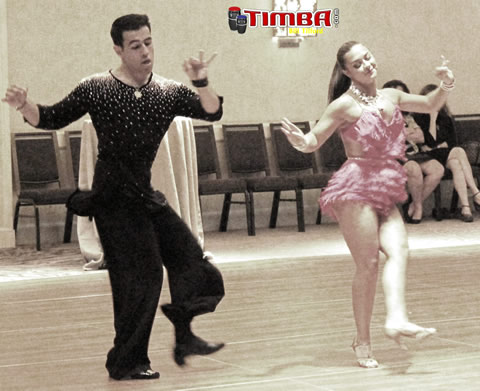 (2014 Chicago Midwest Salsa Open winners Brandon and Serena)

After a demonstration set by members of Milwaukee dance company Salsabrosas, the evening included a concert by Salsero Ray de la Paz backed by an orchestra directed by Edwin Sanchez. This was a "make-up" concert for a performance that was cancelled due to weather in February that had prevented Ray from flying in from the East Coast.
Rosita Ragin, one of the Executive Directors of the Chicago International Salsa Congress, announced that next year, there would be elimination rounds in Milwuakee, Chicago and Detroit in order to make it easier for more regional talent in neighboring states to participate.
To learn more about the Chicago International Salsa Congress and its related events, you can visit their website here.
Click on the images below to enlarge them.






















Bill Tilford - Sunday, 29 June 2014, 02:03 PM