New Stuff
[hide]
Photos of the Day
[hide]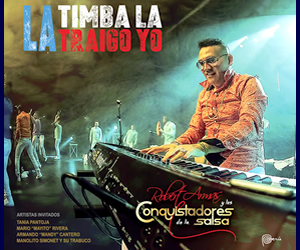 Chuchito Valdés Jazz Showcase July 2014
Chuchito Valdés at the Jazz Showcase
Chicago Illinois, July 11, 2014
Photos and Summary by Bill Tilford, all rights reserved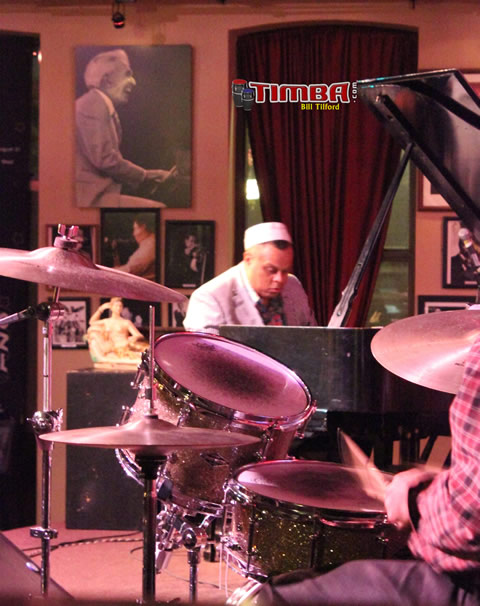 ENGLISH: Chuchito Valdés was in Chicago at the Jazz Showcase from July 10-13 with one of his best trios (Chuchito on piano, Rafael Monteagudo on drums and Christopher Nolte on bass). There is still great chemistry with this group, and as we observed last year, Chuchito has been maturing as an artist. This is especially evident from his recent ensemble recording, Reflections, which consists of original compositions and includes a formidable range of styles including experimental Jazz. (You can read a review here.)
ESPAÑOL: Chuchito Valdés estuvo en Chicago en el Jazz Showcase del 10 al 13 de julio con uno de sus mejores tríos (Chuchito en el piano, Rafael Monteagudo en la batería y Christopher Notle en el bajo. Toadavía hay una gran química con este grupo, y como hemos observado el año pasado, Chuchito ha ido madurando como artista. Esto es especialmente evidente en su reciente grabación con un ensemble, Reflections, que consiste en compoisiciones originales e incluye una formidable gama de estilos incluyendo Jazz experimental. (Se puede leer una reseña aquí.)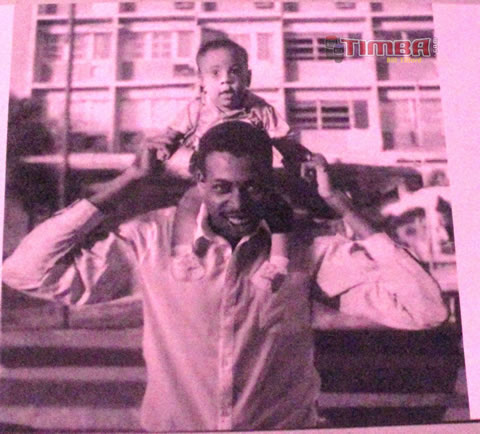 ENGLISH: While in Chicago, Chuchito also was a guest on Sabados de Fiesta, a Saturday radio program in which this writer participates. He also shared a photo of himself on the shoulders of his father, Chucho, which he asked us to share with you. He also mentioned that the decision to take up piano was his own rather than his father's. Chuchito recently recorded a video, Mi Voz, with his mother, Mercedes Cortes Alfaro, and one his brothers, Roberto Fonseca. You can read a review of that video here
ESPAÑOL: Mientras que en Chicago, Chuchito también era un invitado en Sabados de Fiesta, un programa en el que este escritor participa. También compartió una foto de sí mismo en los hombros de su padre, Chucho, que nos pidió que compartir con ustedes. También mencionó que la decisión de estudiar el piano fue su propio, no la de su padre. Chuchito recientemente grabó un video, Mi Voz, con su madre, Mercedes Cortés Alfaro, y uno de sus hermanos, Roberto Fonseca. Se puede leer una reseña de ese video aquí.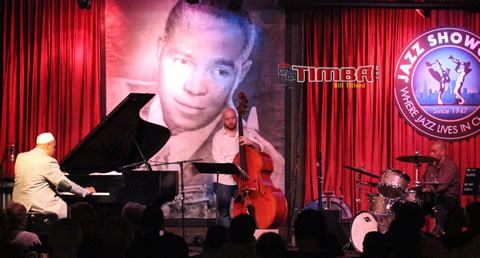 ENGLISH: This trio is always worth seeing, but after listening to the music in Reflections, we hope that Chuchito also has an opportunity to bring an ensemble to Chicago to support that release. Click on the images below to enlarge them.
ESPAÑOL: Este trio siempre vale la pena ver, pero después de esuchar la música en Reflections, esperamos que chichito también tenga la opertunidad de traer un ensemble a Chicago para apoyar este lanzamiento. Clic en las imágenes mostradas a continuación para ampliarlas.









Bill Tilford - Thursday, 17 July 2014, 04:29 PM