New Stuff
[hide]
Photos of the Day
[hide]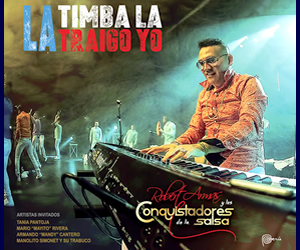 CISC 2014 III-IV
13th Chicago International Salsa Congress 2014, Part II
February 13-16, 2014, Hyatt REgency O'Hare, Chicago
Photos by Bill Tilford and special guest photographer Hugo Montalvo; Commentary by Bill Tilford
All rights reserved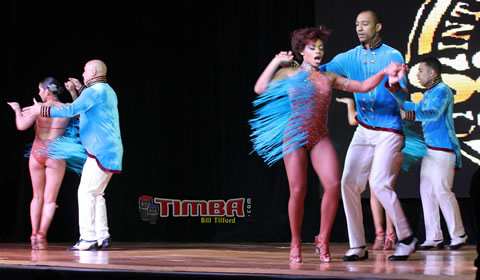 Day three of the Congress saw more workshops and dance performances followed by concert sets by Mimi Ibarra and Moncho Rivera. The backing band for Ms. Ibarra included Chicago area vocalist Stacie Sandoval, who has rapidly established a rising profile since coming to Chicago several months ago, doing coro. Moncho Rivera is the nephew of the legendary Puerto Rican sonero Ismael Rivera. Both bands performed energetic sets enjoyed by the dancers, but Mimi's was affected a little by what may have been some sound system issues. The dance performances prior to the concert were again superb.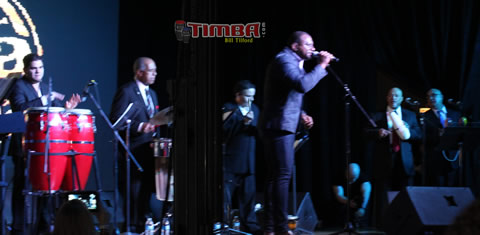 Moncho Rivera

The final night of the Congress included a well-timed tribute to Machito called Macho by the Sekou McMiller Dance Project. This is part of a larger work in progress to be unveiled in the future, and the segment that was presented at the Congress used music from the Fireworks album by the Machito Orchestra. The groups from Cali, Colombia (Son de Luz and Elite Rumba Dance) again distinguished themselves as well. I hope that they get opportunities to perform in other cities.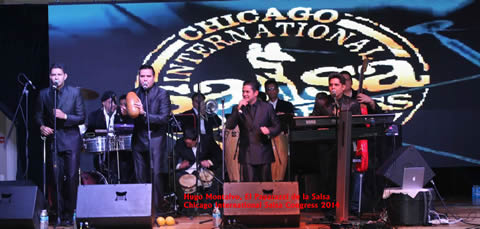 Porfi Baloa y sus Adolescentes
The final band, Porfi Baloa y sus Adolescentes, unleashed the Venezuelan style of Salsa upon the audience. This is much faster than North American Salsa and even most Timba (think of the Salsa version of a trans-warp starship drive), but the dancers who turned up for this were apparently expecting it and held their own. This was the musical highlight of the live band performances, and now it is time to chase down their recordings.
There are hundreds of photos of the dancers all over the web, and we won't try to compete with that here, but some nice shots from the third and final nights are included below. The pictures of the fourth night are by Hugo Montalvo, El Paparazzi de la Salsa, who does very nice work and is actively seeking opportunities to do some paid photo shoots. His email is maestrorrrrr@gmail.com. (Yes, that really is 5 r's at the end of his email) If you are in the metro Chicago area, you should consider him.

Click on the thumbnails below to enlarge the images. The first three rows are from the third night, the final four rows from the closing night.

























Bill Tilford - jueves, 20 febrero 2014, 02:07 pm