New Stuff
[hide]
Photos of the Day
[hide]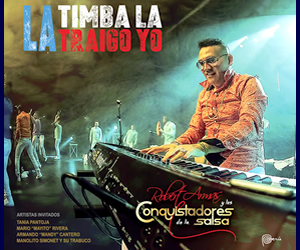 CISC Kickoff 2014
Chicago International Salsa Congress Kickoff Party
Club Mambo, Chicago, IL 16 November 2013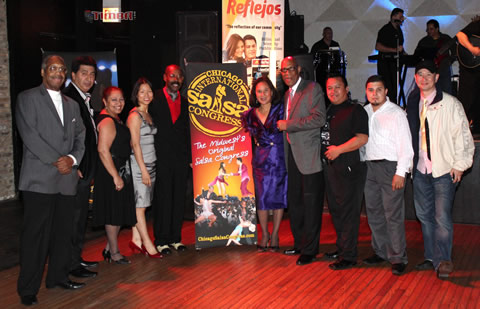 The weather tried its best to prevent it (in fact, this is being typed in the bunker as The Weather Channel keeps trying to decide whether or not there really is a tornado warning or merely terrible thunderstorms), but the first official kickoff party for the 2014 edition of the Chicago International Salsa Congress happened anyway at Club Mambo in Chicago. This event was sponsored by Reflejos, and Orlaida Colon of WLUW's Dimension Latina emceed. The featured bands were Mateo y sus Bachateros (who also have a very high energy merengue repertoire), Carpacho y su Supercombo, Rica Obsesion and Nabori.

Some of the demonstration dancers from the CICS were on hand to strutt their stuff, and we're going to depart a little from our usual focus on bands to include some pictures of them in our gallery. The CISC will take place February 13-16 2014. For more information, see their website at http://www.chicagosalsacongress.com/
Click on the thumbnails below to enlarge the images.

















Bill Tilford - lunes, 18 noviembre 2013, 12:18 pm