New Stuff
[hide]
Photos of the Day
[hide]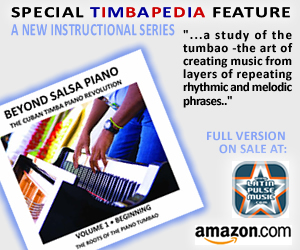 Cosa Seria at the Clifton Center September 2017
Cosa Seria at the Clifton Center, Louisville, Illinois, September 21, 2017
Photos and commentary by Bill Tilford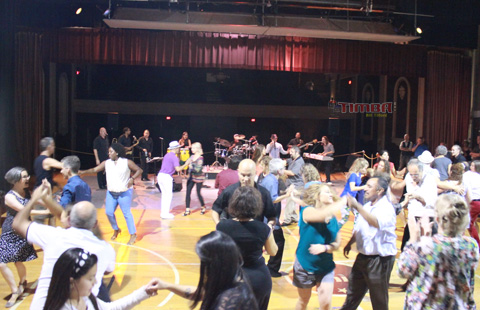 After a sublime Brazilian Jazz concert by Anat Cohen and Douglas Lora (local panamerican Fusion group Yapa opened for them), local favorite Cosa Seria played for an energetic dance party. Since out last visit to this group, saxophonist Rob Nickerson has assumed direction of the group, which is still doing a nice mix of Cuban and US Salsa - Nickerson adds some additional Jazz sensibilities to the brass solos. This remains a very enjoyable group, and it will be interesting to see how the scene in Louisville continues to evolve (many of the musicians in Cosa Seria also play in a Latin Jazz group, Los Hermanos, that we haven't heard yet).

The Clifton Center has hosted Juan De Marcos in the past and is an excellent venue for this music.
Click on the images below to enlarge them.










Bill Tilford - jueves, 28 septiembre 2017, 01:54 am