New Stuff
[hide]
Photos of the Day
[hide]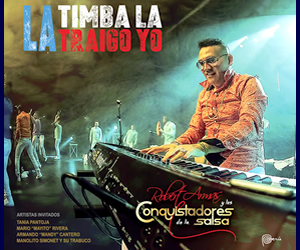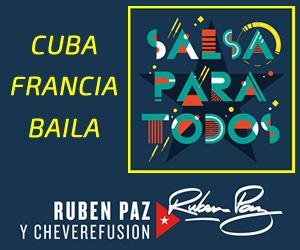 Cosa Seria 2012
Cosa Seria at The Sky Bar, Louisville, Kentucky
18 October, 2012

Review and Photos by Bill Tilford
All Rights Reserved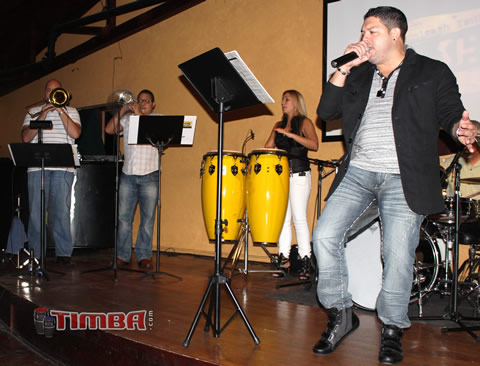 We have mentioned before that Louisville, Kentucky has been developing a healthy scene for this music. Charanga Habanera has performed there twice, Tiempo Libre has performed up the road a little in Lexington, Los Van Van would have been there but for the problems that have plagued LVV bookings in a few places -- and most importantly, some respectable local bands are playing regular weekly gigs in clubs like Coconut Beach (Grupo Ache) and Sky Bar (Cosa Seria). A dance studio called Dance Louisville has also been contributing to the scene by helping the locals with the dance steps and hosting live music monthly.
According to its current leader and keyboardist Rafael Lopez, who is originally from Holguin and studied at the Conservatorio de Música José María Ochoa there as well as at ISA, Cosa Seria was originally founded approximately six years ago by Panamanian vocalist Luis Lopez, who later returned to Panama. The group later evolved into its current septet format. Rafael himself came to the US in 2003 and played with a now-defunct band called Timbason prior to joining Cosa Seria a couple of years ago.
In addition to Rafael, there are three other Cubans in the group: conguera Joanna Garcia, from La Habana, studied at ISA and played with Anacaona for a few years; Lead vocalist Abel Delgado is from La Habana and trumpeter Yoan Paumier is from Guantanamo. The roster fills out with bassist Alberto Abril, from Panama; drummer Johnny Castaneda, from Miami, and trombonist Mike Smith, a native Kentuckian.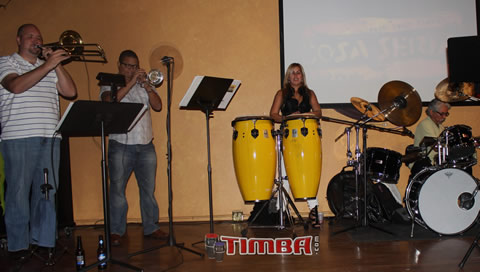 The band's repertoire is a mostly covers with a few originals and includes a mix of Salsa Dura and very well done Songo (sidebar - the distinctions between Songo and Timba have been all but lost on the current generation, and it's not all that uncommon for both to be referred to as Timba now by a lot of listeners and even some musicians.) We were struck by a few things when we heard the group play:
1. Cosa Seria is very good as a Salsa Dura band, and more importantly, it plays Songo as well as we've heard anyone play in the Midwest. We will be watching how this group matures over time with great interest.
2. The dancers were really into the whole thing even though many of them probably weren't particularly aware that they were dancing to more than one musical style. Good for them, and this is another piece of evidence that if the dancers are really into a band, they won't run away from some Songo or Timba songs.
3. This was a good and enthusiastic crowd, and the more that we look at Louisville, the more certain we are that it needs to be taken seriously as a new home for this music. It may even evolve over time into a common stop for touring bands (the Afro Cuban All Stars are coming there next year just to mention one example.)
In addition to its regular weekly Thursday night set at Sky Bar, Cosa Seria also does festivals and special events. Its website is http://www.cosaseriamusic.com/
We will also begin listing it in the Report From Chicago Event Calendar since many Chicagoans have the occasion to visit Louisville.
Click on the thumbnails below to enlarge the images....












Bill Tilford - Sunday, 04 November 2012, 06:33 PM