Lo Nuevo
[hide]
Fotos Del Día
[hide]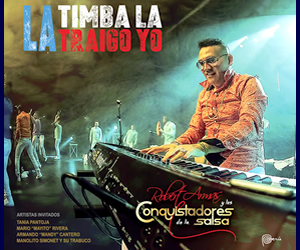 Dos y Mas at Old Town School
Dos y Mas (Arturo Stable and Elio Villafranca)
Old Town School of Folk Music, Chicago Illinois, 19 March 2014
Review and photos by Bill Tilford, all rights reserved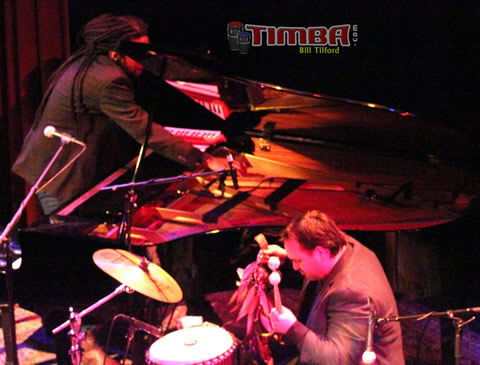 Dos y Mas is a special collaboration between Cuban-born pianists/percussionists Arturo Stable and Elio Villafranca. As has been the case with most of their separate projects, in Dos y Mas, Elio is the pianist and Arturo is the percussionist, and their reputations in the United States have largely coalesced about those roles. Arturo uses a wide array of percussion instruments (other than trap drums), and in between these and Elio's left hand work on piano, there is often an implied third musician (usually but not always a bassist) to be heard when they are playing. Both are classically trained (ISA) and have extensive histories of collaborations with various Jazz musicians in North America.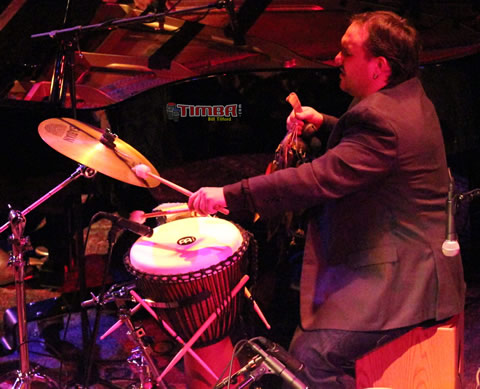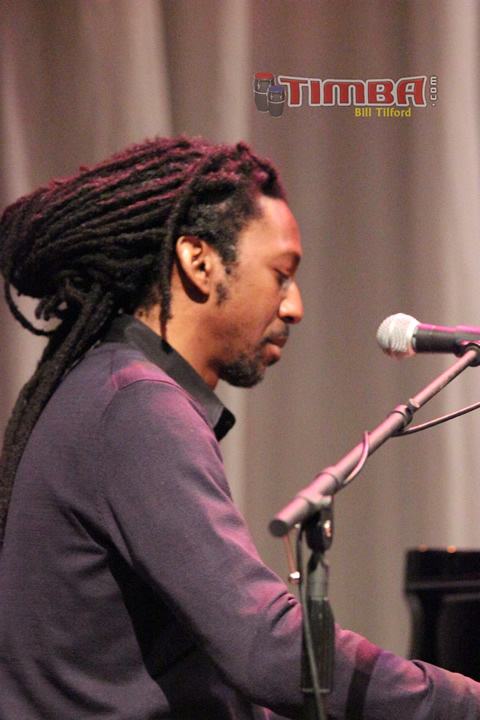 This was a concert with a central focus on the original compositions by both that are in the Dos y Más CD of the same name (not yet reviewed here but available at the usual suspects on the web). It is difficult to try to put a "sounds like...." label on this music, which builds on Classical, Jazz and Cuban popular music foundations to include influences from about the globe including Flamenco, Iranian folk music and various African influences. The opening song, Arturo's composition En La Colonia, begin with a virtuoso mbira solo. Although this sounds very different from the ensemble that performed Roberto Fonseca's Yo, and the material in the Dos y Más book is grounded more deeply in Jazz, much of the material from both of those projects would appeal to the same listeners. Certainly there are similar moments of euphoria in both projects.

Since this writer has occasionally discussed the often-precarious sound system situation in many Chicago settings, it is worth noting the the Old Town School of Folk Music is one of the few venues there that nearly always does this music beautifully. The audio for this performance was spot on, and this was particularly important given the wide variety of percussion instruments that Arturo produced during the concert.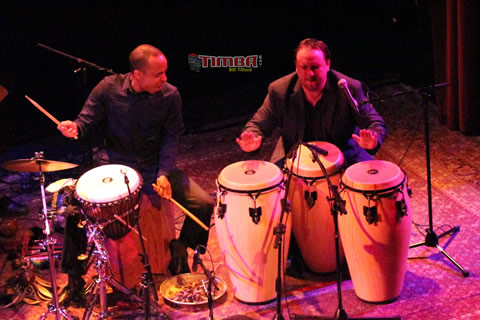 A special moment came at the end of the performance, when Chicago's Hector Silveira, part of Chicago's small colony of Cuban musicians (and who from time to time puts one of Chicago's best Cuban Salsa bands on stage there), joined the duo on percussion and vocals.

Dos y Mas has an EPK (Electronic Presentation Kit) on the web:


Elio Villafranca's website also has a very good description of the project here.
Arturo Stable's website, which also contains some information about the project, is here.
Click on the thumbnails below to enlarge the images.
































Bill Tilford - domingo, 23 marzo 2014, 12:56 pm