New Stuff
[hide]
Photos of the Day
[hide]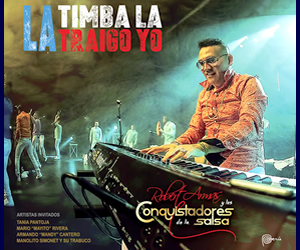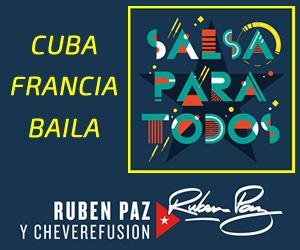 Comando de la Clave
Jerry González y El Comando de la Clave
Mayne Stage, Chicago Illinois, 2 September, 2012
Photos and Review by Bill Tilford / Fotos y reseña por Bill Tilford
All Rights Reserved / Derechos Reservados

Englsh / Español

Trumpeter/conguero/bandleader Jerry González has a long and distinguished career with projects both in dance music and Jazz. Currently he is domiciled in Madrid and working with some distinguished Cuban musicians, Alaín Pérez (bass), Kiki Ferrer (drums) and Javier Massó (piano). (Alaín is especially well known to Timba.com readers because of his excellent solo projects and his work with Kevin Moore for the Beyond Salsa Bass instructional series.)
Trompetista/conguero/director de orquesta Jerry González tiene una carrera larga y distinguida con incluye proyectos tanto en la música bailable y Jazz. Actualmente, el tiene su domicilio en Madrid y está trabajando con algunos músicos distinguidos cubanos, Alaín Pérez (bajo), Kiki Ferrer (bateriía) y Javier Massó (piano). (Alaín es especialmente bien conocido por los lectores Timba.com debido a sus excelentes proyectos en solitario y su trabajo con Kevin Moore en la serie de instrucción "Beyond Salsa Bass".)


Their current project, El Comando de la Clave, draws freely upon a number of "standards" by a wide range of composers (in addition to some original material) and transforms them into a very intense form of Rumba Jazz. Their performance at the Mayne Stage was musically very exciting - the deep bass work by Alaín helps establish some important differences between this music and more pedestrian Rumba Jazz projects. Their CD by the same name has been under consideration for a possible nomination for a Latin Grammy.
Su proyecto actual, El Comando de la Clave, se basa libremente en una serie de "Standards" por una amplia gama de compositores (además de un poco de material original) y los transforma en una forma muy intensa de Jazz Rumba. Su actuación en el Mayne Stage era musicalmente muy emocionante - el trabajo profundo por Alaín en el bajo ayuda a establecer algunas diferencias importantes entre esta música y proyectos más peatones Rumba Jazz. Su CD del mismo nombre ha sido objeto de examen por una posible nominación para un Grammy Latino.
Click on the images below to enlarge them / Haga clic en las imágenes abajo para ampliarlas.
















Bill Tilford - domingo, 04 noviembre 2012, 06:30 pm