New Stuff
[hide]
Photos of the Day
[hide]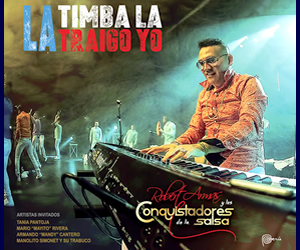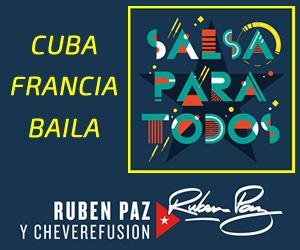 Hector Silveira Dusable 2013
Hector Silveira Orchestra at the DuSable Museum of African American History
Chicago IL, July 14 2013
Photos and Capsule Review by Bill Tilford, All Rights Reserved

Chicago's foremost but infrequently-seen Cuban Salsa band (we could call part of their repertoire secret Timba, but Hector is one of the bandleaders that finds the term Cuban Salsa more marketable) closed the 39th Annual Arts and Crafts Festival of the DuSable Museum of African American History. The band's book includes a number of original compositions, and its most distinctive feature is without question the metales - the combined power of Leon Allen (trumpet), Fred Cantu (trumpet), Rocky Yera (sax) and Willie Hernandez (trombone) forms what in my opinion is currently the best working brass section in the United States for this branch of the music, and it could give most of the brass sections for this genre in Cuba a run for their money as well. Sadly, the opportunities that this group has in a typical year to prove this have been few. After the concert, I jokingly told Fred Cantu that I would send him the bill for the glasses he shattered with some of his highest notes durning the performance.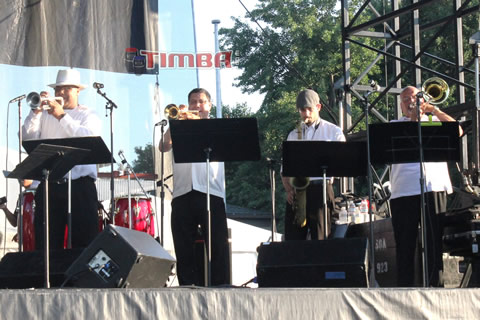 The rhythm section is also solid and includes bassist Ian Stewart, who is currently working on a section about Timba bass patterns for our Escuelas section.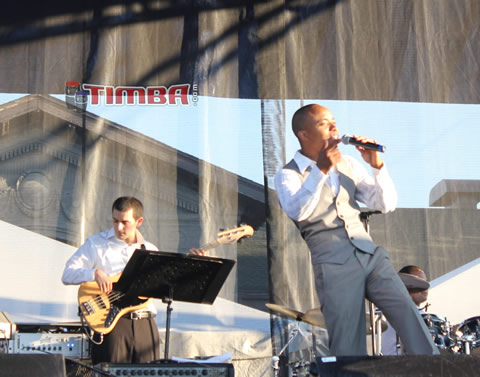 Although Hector Silveira fronts the band as lead singer, he is also a multi-instrumentalist, and this informs his composing, arranging and the room he gives his musicians to stretch out and solo in addition to some wailing section work.
This is the kind of band that you can't stick in a restaurant or a small club- apart from its size, it seriously demands your attention while it's playing. I do encourage more Festivals to check out this group.
Click on the thumbnails below to enlarge the images.
















Bill Tilford - Sunday, 21 July 2013, 02:29 PM